Explosions in Bryansk on August 31, authorities report three drones shot down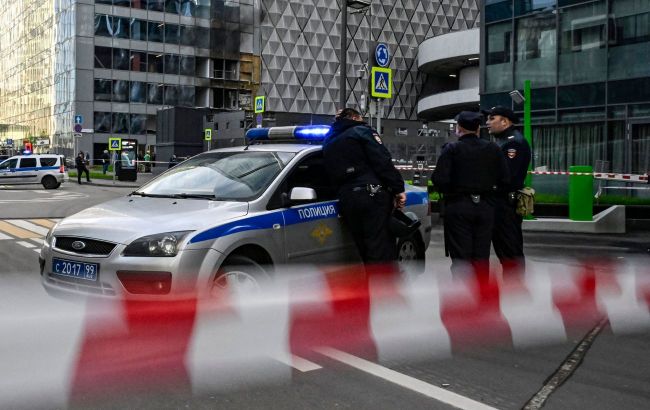 Three unidentified drones were shot down in Bryansk, Russia (Photo: Getty Images)
In the Russian city of Bryansk on the morning of August 31, explosions were heard. Local authorities reported the downing of three unidentified drones. One of them crashed into the "Government Hotel," according to the governor of the Bryansk region, Alexander Bogomaz.
"Due to the prompt actions of the Russian National Guard forces using anti-drone rifles and a special carbine over Bryansk, three unmanned aerial vehicles of aircraft type were shot down. There are no casualties or damage. Operational and emergency services are working at the scene," Bogomaz wrote.

Meanwhile, the Russian Ministry of Defense also reported drone downing over the Bryansk region.
"The unmanned aerial vehicle was destroyed by the latest means of air defense over the Bryansk region," the department said.
At the same time, eyewitnesses post footage from the "blast" areas.
As reported by Russian Telegram channels, one of the drones crashed into the "Government Hotel."
The building is located about a hundred meters from the regional administration. Authorities have closed the center of Bryansk for vehicles and people "to avoid casualties."
Explosions in Russia
During the night of August 30, drones attacked six regions of the Russian Federation. One of the targets was an airfield in Pskov, where, according to the representative of the Defense Intelligence of Ukraine, Andrii Yusov, four Il-76 aircraft were destroyed. Several other planes were damaged.
Also, on the night of August 30, explosions were heard in the Russian city of Bryansk. Russians also claimed that air defense systems were operational.
Later, it became known that a fire broke out at the largest microelectronics production plant in Russia, "Kremny EL" after the explosions in Bryansk. According to Russian media, the drone's crash onto the plant's territory led to the fire.