Explosions and smoke in one of Kyiv's districts, August 19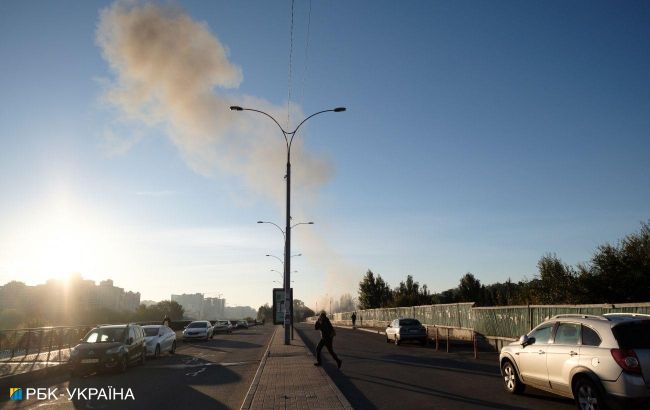 Illustrative image (Vitalii Nosach, RBC-Ukraine)
Explosions are being reported in one of the districts in Kyiv now, August 19, with black smoke visible in the sky, according to a local Telegram channel.
Details of the incident are currently unknown. Some reports suggest that the explosions are occurring near the "Promenada Park" shopping mall.
There have been no official comments regarding the incident yet. There were also no air raid alarms in the area at the time of the explosions.
Explosions near the Ring Road
"A fire has broken out as a result of unidentified explosions near the Ring Road area. This is in an industrial zone under the jurisdiction of the region. All emergency services are present on the scene," said Kyiv Mayor Vitalii Klychko.
Klychko also added that there has been no information about casualties yet.