Explosions and gunfire heard in the temporarily occupied Eupatoria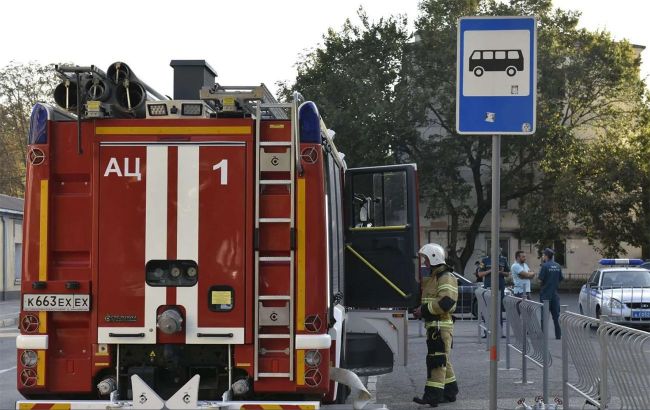 In the temporarily occupied Eupatoria, explosions and gunfire are heard (photo: Russian media)
In the temporarily occupied city of Eupatoria in Crimea, there were reports of explosions and gunfire, according to the Telegram channel "Krymskyi Veter."
Before and after the explosions in the city, eyewitnesses heard the sound of drones flying in the sky. Residents of Chornomorske also report explosions and gunfire. At the moment, there is no official information available regarding the causes and consequences of the explosions.
What proceeded this
On the evening of October 24, residents of Crimea reported powerful explosions in Sevastopol. They mentioned at least two explosions, with the second being audible even in Bakhchysarai, which is over 30 kilometers away. An air raid siren was also sounded in Sevastopol.
Later on, the local governor Rozvozhayev explained the bangs as the result of routine activities conducted in the waters near Kara-Koba, including the use of rocket bombs. He claimed that electronic countermeasures had allegedly "forced a drone to land, which then detonated on the ground in a field."
Attack on the occupiers' military unit near Sevastopol
It should be noted that about a week ago, a Russian military unit in the area of the village of Tsukrova Holovka was also under attack, resulting in damage.
On the evening of October 18, an alarm was sounded in Sevastopol after explosions were heard in the vicinity of this village. It was later revealed that there were at least four storage facilities with Russian weaponry near the settlement. These storage facilities, in particular, contained missile weaponry.
Subsequently, on October 19, Russian media reported that Russian arsenals in Crimea were attacked. It is likely that a missile struck the territory of the arsenals of the Russian Black Sea Fleet.