Explosions and fire reported in occupied Donetsk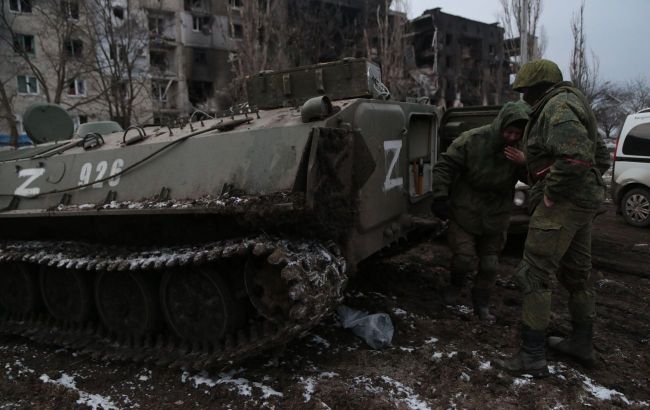 Illustrative photo (Getty Images)
Explsoions were reported in the temporarily occupied Donetsk and a fire erupted during the night and the evening prior. Propagandists are spreading claims of alleged shelling of the city, referring to attacks on the railway station, according to local Telegram channels.
Explosions in Donetsk, controlled by Russian occupiers, started earlier on Tuesday evening. Messages regarding an attack on fuel supplies and subsequent fires emerged on social media around that time.
The explosions were heard in the Budonivskyi district of the city.
Russian propagandists quickly produced a report, after midnight, claiming the use of cluster munitions during the alleged shelling, as they traditionally assert that Ukrainian military is bombing the city.
Local residents alsoreported shelling at the Budonivskyi district railway station on social media, as reported by the Typical Donetsk Telegram channel.
Footage of the explosions in Donetsk on the night of November 1 was posted online.
Reports of casualties due to the explosions in Donetsk began to surface this morning, November 1. According to Russian controlled local public channels, two people, including an employee of the Ministry of Emergency Situations of the occupation administration, were reported killed, and 12 others were wounded.
Telegram channels also reported that a pipeline was damaged as a result of shelling on Biryuzova Street in Donetsk.
Besides, pro-Russian Telegram channels shared images of the aftermath of the shelling that allegedly took place the previous night, with debris on Chervonozhovtneva Street and in the Orishkovo Alley.
Previously, it was reported that a large fire broke out in the Budonivskyi district of Donetsk on the evening of Tuesday, October 31, with fuel tankers ablaze.
Russian media outlets specifically mentioned four alleged strikes on fuel tankers at the Musketove railway station.