Russians claim attack on Donetsk - Fuel tanks on fire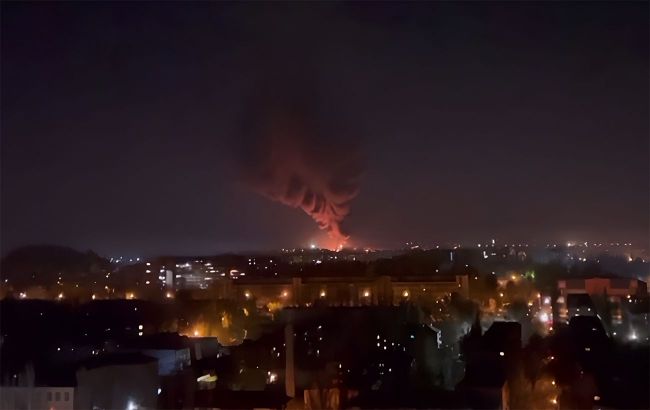 Russians claim attack on Donetsk (screenshot)
A massive fire occurred in the Budonivsky district of Donetsk on the evening of Tuesday, October 31. Fuel tanks are burning there, according to local Telegram channels.
Posted photos and videos from the scene show that the fire started in a fuel storage area. Several tanks are on fire.
At the same time, locals report a supposed impact that led to the ignition.
Currently, it is not known if anyone has been injured.
"A major fire in the Budonivsky district of Donetsk. Preliminarily, the fire started after a projectile hit. There is no official information about what ignited," locals write.
Frontline situation
According to the General Staff's data, Ukrainian forces continue to defend in the east and south, conducting an offensive operation on the Melitopol and Bakhmut directions. There were 36 clashes over the past day.
As noted by the Institute for the Study of War, Ukrainian Armed Forces advanced in the Bakhmut area of the Donetsk region and in the south of the Zaporizhzhia region.
Russia's losses in the war on October 31 amounted to 870 occupiers, with a total of 300,810 military personnel lost since the beginning of the invasion. In addition, the Ukrainian Armed Forces destroyed 10 multiple rocket launchers and 25 artillery systems.