Explosion occures in Russian-occupied Sevastopol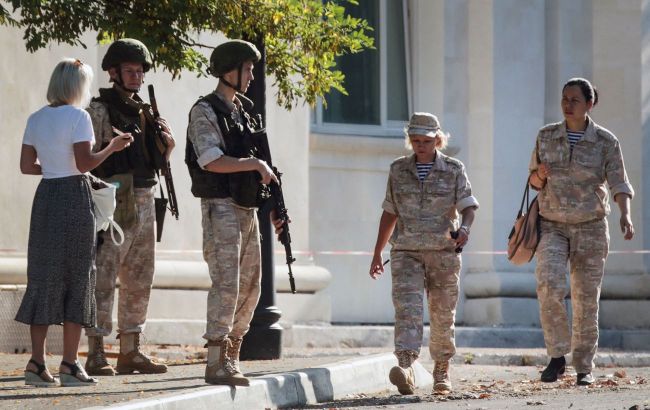 Illustrative photo (Photo: Getty Images)
Today, on August 1, in the temporarily occupied Sevastopol, local residents heard an explosion. The causes of the explosion are currently unknown, according to the Telegram channel "Crimean Wind."
As mentioned in the network, the explosion in Sevastopol was even heard by residents of Bakhchysaray, which is approximately 30 kilometers away.
Additionally, from the Bakhchysaray reservoir, a "mushroom" cloud toward Sevastopol can be seen.
Local residents are reporting about an "impact" in the area of the settlement of Sakhranna Holovka, located in Sevastopol. It was allegedly near the Sevastopol Thermal Power Plant.
The so-called "governor" of Sevastopol, Mykhailo Razvozhaev, claimed that an unmanned aerial vehicle (UAV) was allegedly shot down over the Balaklava district of the city. According to his statement, the drone exploded on the ground, causing a fire in the grassy area.
Explosions in Crimea
In recent months, there have been regular explosions in occupied Crimea. In some cases, they are associated with the actions of the Ukrainian military, who are targeting locations where Russian forces are concentrated, as well as their equipment and ammunition depots.
For instance, on July 31, a series of explosions occurred in Simferopol, but the details of the incident remain unknown.
We also reported on July 19 that loud explosions were heard at a training ground in Crimea. There were discussions online about possible "strikes" during that incident.