Explosion in apartment building in Poltava on August 7, injuries reported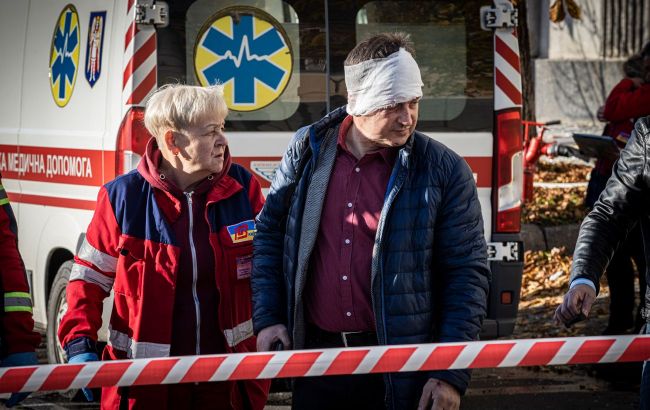 Gas explosion in Poltava (GettyImages)
On the evening of 6 August, an explosion occurred in an apartment building in Poltava, preliminarily due to a gas leak, reported Suspilne Poltava.
According to the spokesperson of the Poltava Regional Emergency Service, Vitalii Shkarevskyi, the incident occurred in the residential area of the Institute of Communications. An explosion resulted in the collapse of the floor between two levels.
Explosion aftermath

Shkarevskyi said that six individuals were rescued from the multi-story building, while the remaining residents were evacuated.
"Rescue teams and the police are working at the scene. Two individuals have been taken to the hospital," reports the publication.
Kateryna Yamshchykova, the secretary of the Poltava City Council, announced that a decision regarding financial assistance will be made on August 8.
A local Telegram channel reported that all residents of the entire building are being evacuated due to the danger posed by the collapsed floors.
Cause of the explosion
Preliminarily, a gas explosion occurred on the third floor – a local resident brought gas into the apartment from the garage.
Gas explosion in Kyiv
On the morning of June 22, a gas explosion took place in one of the apartment buildings in Kyiv. According to the State Emergency Service, four apartments were destroyed, and six others sustained damage.
18 individuals were evacuated and 2 rescued. There were also reports of 3 fatalities and 5 injured individuals. Later, the number of injured individuals increased to 9.