Experts predict when Crimea and Donbas may be liberated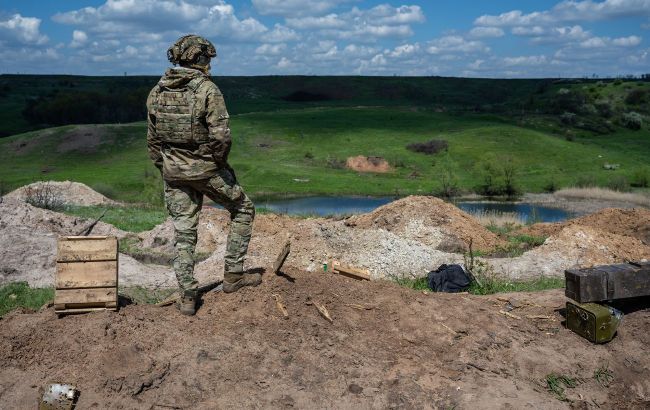 Experts predict when Crimea and Donbas may be liberated (Getty Images)
Ukrainian military forces may begin the de-occupation of Crimea as early as 2024. However, more intense activities to liberate Donbas will start later, as the head of the Center of Military Law Researches Oleksandr Musiienko and a military-political expert from the Information Resistance Group Oleksandr Kovalenko told RBC-Ukraine.
As Kovalenko pointed out, the process of liberating Crimea will start at best in 2024, but only after the de-occupation of the Zaporizhzhia and Kherson regions.
"So, perhaps 2024 will become the year of Crimea's liberation. And 2025 will be the year of more intensive actions in the Luhansk and Donetsk regions, especially in the deep occupation zone captured in 2014-2015," he explained.
Musiienko also agrees with the opinion that Crimea and the south will remain a top priority for de-occupation. According to him, there may be parallel local successes in the east, near Bakhmut, or in other directions.
"But still, the south and Crimea are an absolute priority. I believe that in the West, there is also an understanding that de-occupying the south and cutting off the land corridor to the peninsula, encircling it, will be a significant success. And this basically means Russia's defeat at the current phase," he added.
Counteroffensive by the Ukrainian Armed Forces
Since the beginning of summer, Ukrainian military forces have been continuing a counteroffensive on specific frontlines. They have already de-occupied several settlements in the southern part of the country.
Furthermore, the Ukrainian Armed Forces have advanced near Bakhmut, where they recently liberated Klishchiivka and Andriivka.
As Commander of the Tavria Operational-Strategic Group of Troops Oleksandr Tarnavskyi pointed out, the main breakthrough of the counteroffensive will take place after the de-occupation of Tokmak in the Zaporizhzhia region.