Experts evaluate effectiveness of Russia's tire-based aircraft protection know-how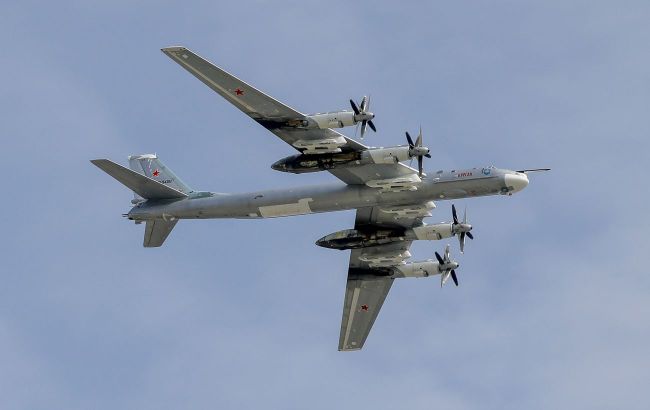 Illustrative photo (Photo: Getty Images)
Russians have come up with a new way to "protect" their aircraft from drone attacks using car tires. Experts consider such innovation ineffective, according to CNN.
According to the article, satellite images of the Engels Airbase located in the Saratov region show two strategic bombers Tu-95 with car tires on their sides.
Photo: Satellite Images of Russian Aircraft "Protected" by Tires (edition.cnn.com)
Journalists specify that, according to experts, such actions may be an attempt not only to create an "another layer of protection" against drones but also to reduce the visibility of aircraft, especially during nighttime.
"It may reduce the thermal signature for exposed strategic aviation assets placed on airfield aprons, but they will still be observable under infrared cameras," said Francisco Serra-Martins from One Way Aerospace, a company that manufactures drones.
The placement of tires on Russian aircraft has been confirmed by CNN and an unnamed NATO official.
"We believe it's meant to protect against drones. We don't know if this will have any effect," he said.
Background
Just a few days ago, it became known that the Russians had started using car tires to protect their aviation from drones.
This innovation was first noticed at the Engels Airbase.