Russians employ unusual method to defend Tu-95 bomber from drones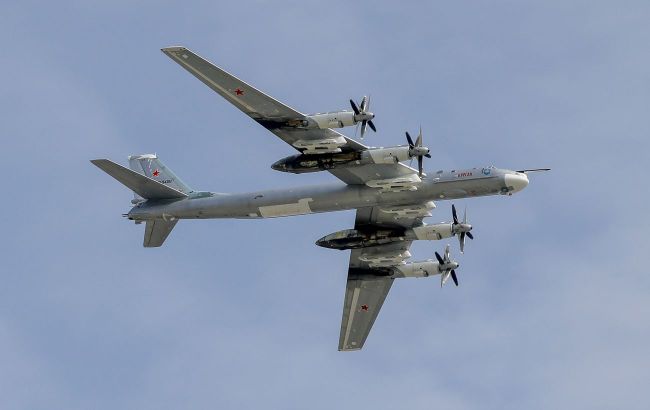 Illustrative photo (Photo: Getty Images)
The Russians are trying to protect their strategic Tu-95 bombers from drones. However, the occupiers are doing this in a strange way using car tires, according to a military expert and volunteer from the Conflict Intelligence Team under the pseudonym Tatarigami_UA.
He posted new satellite images on Twitter from the Engels airfield in the Saratov region of Russia. The satellite captured the Tu-95 bomber, on which the Russians placed tires.
"Get ready because the Russians have once again demonstrated unprecedented innovation. Is this a new budget version of ERA (explosive reactive armor) for the Russian Air Force?" - the expert wrote.
Photo: Russians placed tires on the Tu-95 bomber (twitter.com/Tatarigami_UA)
Attack on the Pskov airfield
On the night of August 30, drones attacked the military airfield in Pskov, where, as reported by Ukrainian intelligence representative Andrii Yusov, four Il-76 planes were destroyed, and several others were damaged.
The operation was organized by the Main Intelligence Directorate of the Ministry of Defense. Kyrylo Budanov, chief of Ukrainian intelligence, stated that the Pskov airbase had been attacked by drones launched from the territory of the Russian Federation.