Experience Kyiv metro's nighttime beauty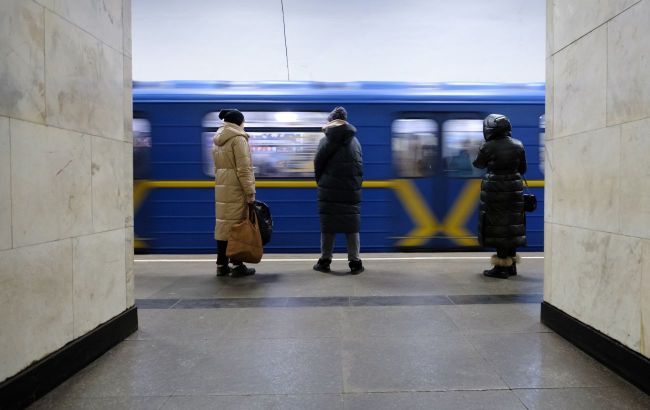 Kyiv metro at night shown in pictures (Photo: RBC-Ukraine)
The Kyiv Metro is a wonderful and fast means of transportation. The metro stations look especially beautiful at night.
How the stations of the capital's metro look without passengers, according to the Facebook page "Spraha": v Kyievi tsikavo.
What Kyiv metro stations look like at night
The footage shows several metro stations, including Zoloti Vorota, Obolon, Olimpiiska, Holosiivska, Teremky, and other stations.


Kyiv metro at night (photo: facebook.com/spraga.info)
Interesting facts about the Kyiv metro
The greatest distance can be traveled by train between Vydubychi and Slavutych stations in 6 minutes. The shortest distance can be covered in 1 minute and 50 seconds between Khreshchatyk and Teatralna stations.
There are two abandoned stations on the Green Line - Telichka (or Naddnipryanska) and Lvivska Brama.
Telichka was originally designed as a technical station in a highly industrialized area, but it became abandoned due to the closure of nearby factories.
Lvivska Brama is situated in a tunnel between Lukyanivska and Zoloti Vorota stations. Even though construction was nearly finished in 1997, the plan for its restoration was never approved.
No trash cans are available in the metro for safety reasons.
All 46 metro stations underground can double as shelters and support approximately 200,000 individuals.
In case of a nuclear or chemical threat, special flaps can close within 10-15 minutes. The deepest station in the world is Arsenalna, where two escalators are necessary to reach its 105.5-meter depth.
Vokzalna, Universytet, Khreshchatyk, and Arsenalna stations are all local architectural monuments, while Golden
Zoloti Vorota station is renowned as one of the most stunning stations in Europe and worldwide.