'Everything Russian' in Ukrainian territory and Crimea approved for destruction: Zelenskyy's Office states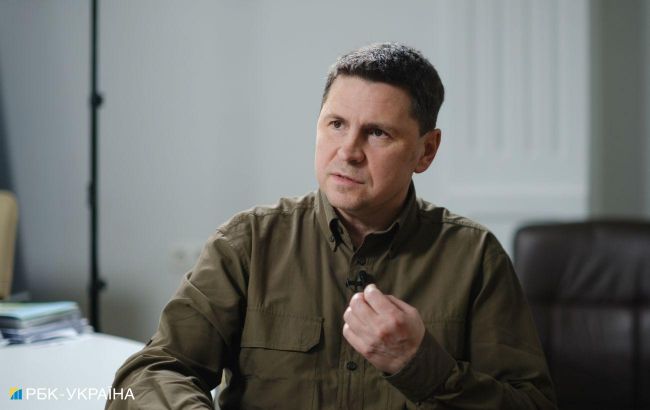 Mykhailo Podolyak, advisor to the Head of the President's Office (Photo: Vitalii Nosach, RBC-Ukraine)
A number of partner countries have allowed Ukraine to destroy everything Russian in the occupied territories, according to the Advisor to the Head of the Office of the President, Mykhailo Podolyak.
"There is already an absolute consensus today that we can destroy everything Russian, for example, in Crimea. I will remind you that a year ago, even when there were strikes on Crimea, everyone said, 'No, let's do without that.' Today, there is an absolute consensus equivalent to the number of countries supporting us that we can destroy everything Russian on the occupied territory," he stated.
Podolyak adds that the number of undisclosed drones will increase.
"As for Russia, drones are there. Let's officially note the position – of an undisclosed nature. And undoubtedly, the number of these drones will increase because Russia increasingly and frequently demonstrates the lack of control over its airspace and its overall vertical, which cannot identify the sources of these threats," he emphasized.
Explosions in Crimea
Lately, explosions have become more frequent in occupied Crimea. In most cases, they are associated with successful strikes by Ukrainian defenders on locations of enemy soldiers, equipment, and ammunition depots.
For instance, on August 23, the Ukrainian military managed to destroy a S-400 surface-to-air missile system near the village of Olenivka in Crimea.
Furthermore, on August 24, the Ukrainian Armed Forces conducted a special operation on the peninsula during which they eliminated enemy soldiers and destroyed boats.