Evacuation of children from Donetsk region planned in two communities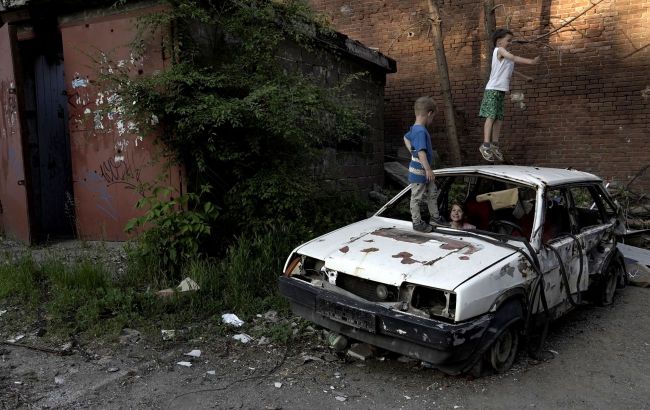 Two communities in the Donetsk region plan to evacuate children (photo: Getty Images)
Two communities in the Donetsk region plan to evacuate children. The regional military administration has already supported this decision, states the Acting Head of the Donetsk Regional Military Administration, Ihor Moroz.
"There are almost 240 children in the territory of the Toretsk urban hromada, and 19 in the territory of the Maryinka urban hromada (in Yekaterinivka and Yelyzavetivka)," Moroz specified.
According to Moroz, the evacuation of children to safer places will begin when the necessary documents are coordinated with the Ministry of Reintegration.
"The decisions on forced evacuation have already been made by the city military administrations, and they are supported by the regional military administration. The materials have been sent to the state commission, chaired by Deputy Prime Minister and Minister of Reintegration Irina Vereshchuk," explained the acting head of the Donetsk Regional Military Administration.
Evacuation of children
Russian occupiers continue to shell populated areas in Ukraine on a daily basis. These attacks affect both front-line towns and villages and those in relative rear areas.
In September, the authorities in the Kherson region announced the evacuation of families with children from front-line settlements in the Kherson region.
In addition, the Donetsk Regional Military Administration reported that 388 children in the region require forced evacuation.