Donetsk region - Need for forced evacuation of 388 children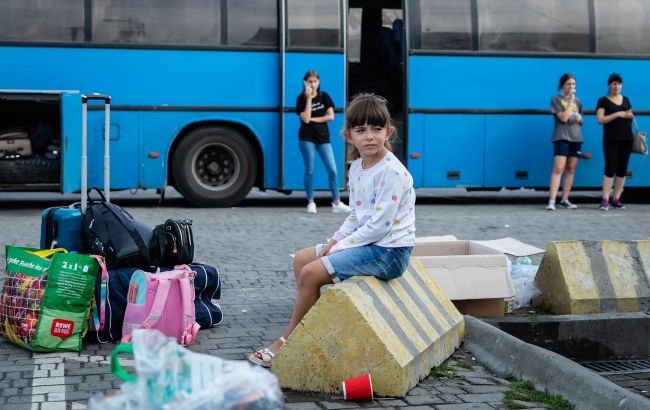 Evacuation of children is planned in Donetsk region (photo: Getty Images)
In Donetsk region, they plan to forcibly evacuate 388 children with their families from "hotspots" due to continuous Russian attacks on populated areas of the region, said the head of Donetsk Regional Military Administration, Pavlo Kyrylenko, during the "Yedyni Novyny" telethon.
According to the official, in the region, decisions regarding the relocation of children to safer towns are made by the parents themselves.
"But if we understand that such a decision, unfortunately, won't be made by the parents, we make the decision through the regional Commission on Technogenic and Environmental Safety and Emergency Situations, based on the Cabinet of Ministers' resolution, and evacuate the children with their families by force," the head of the Regional Military Administration noted.
Kyrylenko specified that in parts of the Bakhmut and Kramatorsk districts, there are 388 children intended for evacuation.
Additionally, the regional leader added that all children from family-type homes have already been sent from "hotspots" to safer areas within the country.
The situation in the Donetsk region and the issue of evacuation
The settlements of the Donetsk region are subjected to daily shelling by Russian occupiers. Both front-line towns and villages of the region as well as those in relative hinterland are suffering.
For instance, it was reported that on August 12, a resident of Toretsk was wounded due to Russian attacks.
It was also reported that recently, as a result of enemy fire, one of the residents of Yelyzavetivka lost her life, and her husband was also wounded.
Due to the situation, local residents are being urged to evacuate to safer regions of Ukraine.
It is also worth noting that on August 5, during a meeting of the Coordination Headquarters, a decision was made to expand the forced evacuation of children in the region. The list was extended to include 9 more settlements.