European Parliament recognizes Lukashenko as accomplice in Russian war crimes in Ukraine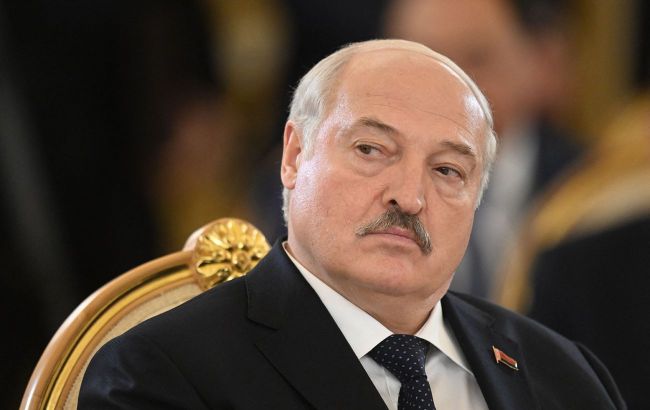 Alexander Lukashenko, Belarusian dictator (Photo: Getty Images)
The European Parliament recognizes Belarusian dictator Alexander Lukashenko as an accomplice in Russian crimes in Ukraine and calls for the creation of a special tribunal for him, according to the resolution of the European Parliament.
It is noted that the European Parliament "condemns in the strongest possible terms the Lukashenka regime's involvement in Russia's unjustified, illegal and unprovoked war of aggression against Ukraine and its promotion of hate speech, disinformation and propaganda echoing Moscow's bellicose rhetoric; condemns, in this regard, the regime's massive provision of ammunition and military hardware to the Russian aggressors, particularly the manufacture of components for the Russian military, as well as the stationing of Russian troops in Belarus."
Deportation of Ukrainian children
European Parliament members also recall that Lukashenko's regime is involved in the forced deportation of Ukrainian children to Belarus, where they undergo Russification and ideological processing.
The European Parliament supports the investigation by the Ukrainian prosecutor's office into Belarus' role in the deportation of children and considers that the actions of Lukashenko himself and his regime can also be equated with a crime against humanity in the form of "deportation or forcible transfer of population" under the Rome Statute of the International Criminal Court.
The Council of Europe is called upon to expand the list of individuals subject to EU sanctions to include those who are accomplices in the deportation of Ukrainian children to Belarus.
Special tribunal for Lukashenko's regime
The European Parliament believes that by allowing unjustified aggressive warfare by Russia against Ukraine, Lukashenko's regime has become an accomplice to crimes committed by Russia, which entails responsibility for the destruction and damage inflicted on Ukraine.
Therefore, members of the European Parliament believe that a special international tribunal for the crime of aggression committed by Russia against Ukraine should have jurisdiction to investigate not only Russian dictator Vladimir Putin and Russian political and military leadership but also Belarusian leadership.
The self-proclaimed president of Belarus has been an ally of the Kremlin since the beginning of the war. He provides his territory for Russian military exercises and has reportedly supplied ammunition to Russia.
In August, Lukashenko claimed that Russian troops had invaded Ukraine from the territory of his country. At the same time, the dictator fantasized that the reason why the Russians began their invasion from the northern direction in the Chernobyl region should be asked of the President of Ukraine, Volodymyr Zelenskyy.