European gas prices rise to highest since February due to conflict in Israel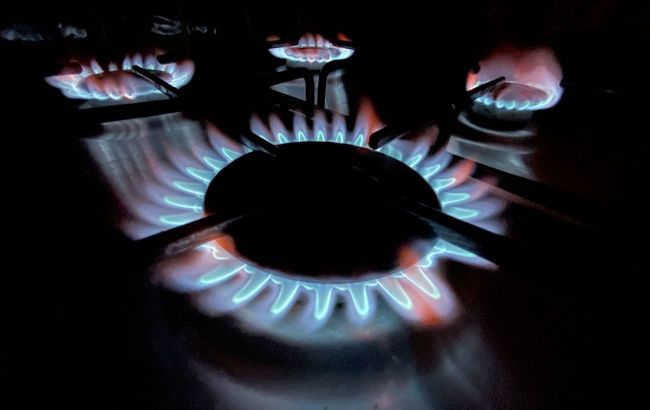 Gas prices in Europe have risen to $600 per thousand cubic meters (Getty Images)
Gas prices in Europe have risen by 45% since the end of last week. Futures on the TTF hub in the Netherlands reached 53 euros per megawatt-hour (about $600 per thousand cubic meters), the highest since February 15, 2023, according to the Intercontinental Exchange (ICE).
As reported by Bloomberg, the surge in prices has been triggered by the conflict between Israel and Hamas and the vulnerability of infrastructure, including an incident on a gas pipeline between Finland and Estonia.
Over the past week, several incidents have led to price increases in Europe and Asia:
Australian workers' unions have announced that strikes will commence at Chevron plants exporting LNG to Australia next week.
A leak was discovered in an underwater pipeline connecting Finland and Estonia. Countries bordering Russia have raised concerns, suggesting it was a deliberate act. This has heightened worries about the security of European infrastructure, especially after last year's explosions on the "Nord Stream" pipeline from Russia to Germany.
The Israel-Gaza conflict has led Chevron to shut down a marine gas field supplying Egypt, potentially affecting LNG exports from Egypt to Europe.
The good news is that the market is currently in a better condition than the previous year. High reserves, declining industrial demand, and the addition of several new import facilities have improved the situation. Additionally, some forecasts suggest a relatively mild winter in Europe, which could reduce the need for gas.
However, the energy crisis is far from over, and colder weather is expected in Europe in the coming days. Any hint of disruptions in global gas flows could shock the market, especially when households rely on heating, as noted by Bloomberg.
Closure of the Israeli gas field
To remind you, Israeli gas deliveries to Egypt fell by 20% due to security issues leading to the closure of a critical marine gas field, jeopardizing further supplies to Europe.
Heating season
Meanwhile, the head of the European Central Bank, Christine Lagarde, mentioned that increased gas reserves in Europe are contributing to a reduction in inflationary pressure in the Eurozone, providing greater confidence for the upcoming winter.
After a sharp rise from mid-2021, gas prices fell at the beginning of 2023. Currently, the market forecasts a level of around 50 euros/MWh (approximately 550 dollars per thousand cubic meters) for the winter of 2023-2024, which represents a 30% decrease compared to the winter of 2022-2023.