Israeli gas field shutdown jeopardizes Egypt's LNG exports to Europe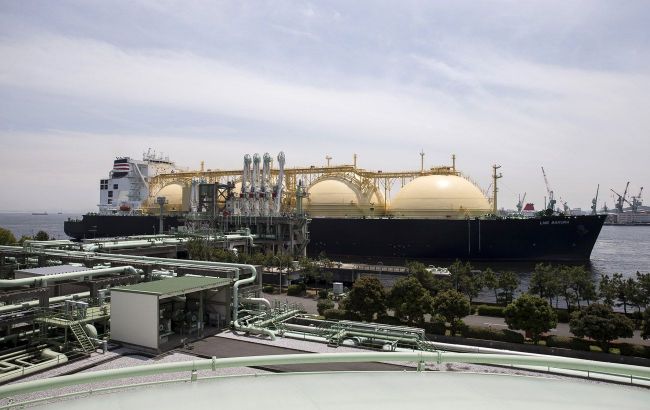 Israeli gas field shutdown jeopardizes Egypt's LNG exports to Europe (Getty Images)
The supply of Israeli gas to Egypt has dropped by 20% because of security issues leading to the closure of a key offshore field, jeopardizing further deliveries to Europe, according to Bloomberg.
The shutdown of the Tamar field in the Mediterranean Sea has reduced Israeli gas imports to Egypt, according to anonymous sources, media says. Now Egypt is reconsidering its plans for exporting liquefied natural gas (LNG) after a shipment was sent to Europe on Friday.
"Israel ordered the shutdown of the Tamar gas field run by Chevron Corp., citing safety concerns as fighting between its military forces and Hamas escalates. The Israeli government hasn't informed Egypt of any halt to the larger Leviathan gas field, one of the officials said," the statement reads.
Over the past two days, the price of natural gas in Europe has risen by approximately 20%. According to ship tracking data, one LNG vessel entered the dock at Egypt's Idku plant, and another set sail for Europe shortly before the Hamas attack.
Gas fields
Tamar and Leviathan are the biggest discoveries of Israel over the past two decades. The two fields help meet the nation's domestic needs and also allow exports to neighboring countries, Jordan and Egypt. The exact breakdown of the mix that ends up at Egypt's two LNG export plants is unknown because the North African nation also exports its own gas, including from the giant Zohr field.
In the short term, the shutdown of the Tamar field — about 50 miles (80 kilometers) west of Haifa — threatens Israel's plans to become a major regional supplier. Tamar accounted for almost half of Israeli gas production last year, according to IEA gas analyst Gergely Molnar. In August, Israel said it would export more gas to Egypt from the project amid strengthening ties with its neighbor.
"For Chevron, which acquired the resources through the takeover of Noble Energy in 2020, proximity to Europe was a key advantage. That was underscored by Moscow's invasion of Ukraine last year, which triggered a pivot away from Russian pipeline gas flows toward LNG," the media says.
Israel is working on expanding the Tamar project and exploring further possibilities at Leviathan, including a floating LNG export facility. A pipeline from the East Mediterranean region to Europe was also considered but was ultimately deemed economically unviable.
The European Union has been involved in plans to bring more fuel to its shores from the gas-rich area, which besides Israel and Egypt, also includes Cyprus.
By law, producers in Israel must first satisfy domestic consumption before exporting oil or gas.
Gas prices at the TTF hub in the Netherlands have risen to $530 per thousand cubic meters - the highest level since mid-June.
In June 2022, Israel, Egypt, and the European Union signed a memorandum on natural gas exports, which aims to replace imports from Russia.