European gas prices rise due to Israel's war with Hamas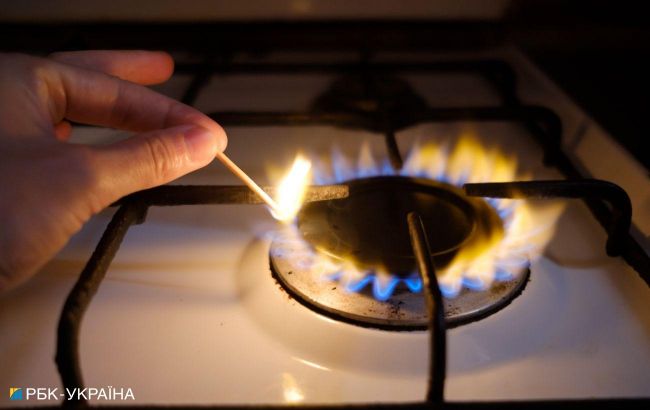 Illustrative photo (Vitalii Nosach, RBC-Ukraine)
European natural gas prices have resumed their upward trend amid concerns that the conflict in the Middle East will expand and affect global fuel supplies ahead of winter, according to Bloomberg.
Futures on the TTF hub in the Netherlands rose by 1.5% today, reaching 51 euros per megawatt-hour (approximately 570 dollars per thousand cubic meters).
Prices are approximately 35% higher than before the October 7th attack on Israel by HAMAS, an organization recognized as a terrorist entity by the United States and the European Union.
There are growing concerns that the United States may become involved in a broader regional conflict in the Middle East. The U.S. has observed an increase in drone attacks in Iraq and Syria, as reported by the Pentagon. Additionally, an American destroyer intercepted cruise missiles launched by Houthi militants in Yemen.
Furthermore, President Joe Biden has directly appealed to the American people for support in funding Israel and Ukraine's military efforts.
Closure of gas reserves
The conflict between Israel and HAMAS has already led to the closure of a major gas field in Egypt, raising concerns about the export of liquefied natural gas from this North African country. Egypt's share in European gas supply is minor, but a wider conflict and potential involvement of Iran could increase security risks for Qatari LNG vessels passing through the Strait of Hormuz.
"The largest risk to the European and global balance concerns the potential escalation of the Hamas–Israel conflict to involve Iran and generate tensions over the use of the Strait of Hormuz," said Energy Aspects Ltd. this week.
Such interference could also increase security risks for international gas pipelines in the region, according to the Bruegel think tank.
"The ongoing conflict between Israel and Hamas, the Palestinian militant group, poses a serious threat to the regional natural gas market and could have knock-on effects on Europe's liquefied natural gas supply as winter approaches," Rystad Energy commented.
Heating season
Meanwhile, Christine Lagarde, the head of the European Central Bank, has stated that the increase in gas reserves in Europe is helping to alleviate inflationary pressure in the Eurozone and provides greater confidence for the upcoming winter.
After experiencing a sharp increase from mid-2021, gas prices fell at the beginning of 2023. Currently, the market anticipates prices around 50 euros per MWh (about 550 dollars per thousand cubic meters) for the winter of 2023-2024, representing a 30% decrease compared to the winter of 2022-2023.