European Council Head: December summit challenging, optimistic on decision for Ukraine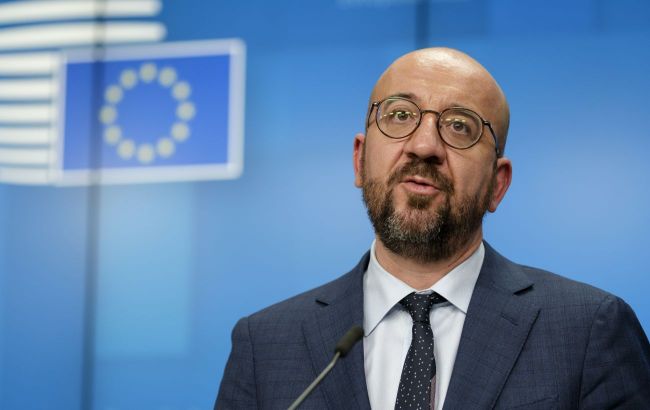 Photo: President of the European Council Charles Michel (Thierry Monasse/Getty Images)
Positive decisions regarding the negotiation process on Ukraine's accession to the EU are expected to be adopted at the summit in December, said President of the European Council Charles Michel.
Michel stated this during a briefing, responding to a correspondent from RBC-Ukraine.
"I am absolutely convinced that we need, that we must make a positive decision, and we need to convince all member states. And this is not a decision of 'yes' or 'no' because there is a Commission report. There are certain nuances that we need to take into account, but I sincerely hope that we will make a positive decision, send a positive signal," Michel said.
According to him, such a decision is important for Ukraine because it will show that the EU is a serious and reliable partner for Ukraine, not just in words but in deeds. It will send a signal to the intra-European audience and also show the Kremlin that the European Union is not intimidated and will not jeopardize security on the European continent.
December meeting will be challenging
Moreover, the President of the European Council added that the December meeting will be challenging, not only because of the issues related to negotiations with Ukraine but also due to the review of the EU budget for the next four years, which includes an additional 50 billion euros in aid to Ukraine.
"Ukrainians can count on me, and not only me, many European leaders will diligently work on preparing for these difficult debates in December," Michel concluded.
Michel also emphasized that before the December meeting of the European Council, it would be good for Ukraine to demonstrate additional achievements, especially in the field of education legislation (referring to the rights of national minorities).
Negotiations on Ukraine's accession to the EU
Recall that last week, the European Commission published a report on the progress of Ukraine and other candidate countries on the path to EU accession.
In particular, the department decided to recommend the start of accession negotiations with Ukraine, but with the condition of implementing the reforms outlined in the report.
To start negotiations, all leaders of EU member states must support such a decision. They will consider this issue at the summit scheduled for December 14.
President Volodymyr Zelenskyy believes that the decision to start negotiations with Ukraine regarding EU accession is motivational.