European Commission suspends aid to Palestine after Hamas attack on Israel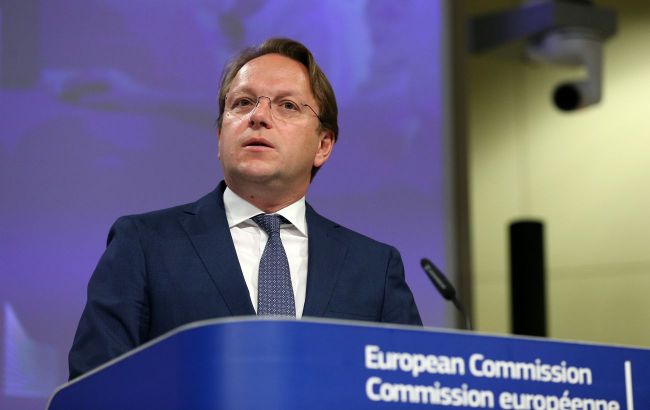 European Commissioner for Neighborhood and Enlargement Oliver Varhelyi (Photo: Getty Images)
The European Commission has decided to suspend funding for development projects in Palestine following a terrorist attack by the HAMAS group on Israel, citing the Commissioner for Neighborhood and Enlargement, Oliver Varhelyi.
"The scale of terror and brutality against Israel and its people is a turning point. There can be no business as usual. As the biggest donor of the Palestinians, the European Commission is putting its full development portfolio under review, worth a total of EUR 691 m," he wrote.
Furthermore, the Eurocommission immediately halts payments for existing projects in Palestine. It is also reviewing all projects and assessing the entire budget portfolio. Meanwhile, new proposals for financing aid to Palestinians are postponed until "further notice."
"The foundations for peace, tolerance, and co-existence must now be addressed. Incitement to hatred, violence, and glorification of terror have poisoned the minds of too many. We need action, and we need it now," Varhelyi added.
The European Union will hold an emergency meeting of foreign ministers on October 10 due to the HAMAS militants' attack on Israel.
HAMAS attack on Israel
On October 7, HAMAS terrorists infiltrated Israeli territory from the Gaza Strip. They managed to capture several settlements, but by evening, Israeli forces regained most of the territory. They also launched strikes in response to military targets and the HAMAS headquarters.
Israel declared a "state of war" and the start of the counter-terrorism Operation Iron Swords.
Today, the IDF announced that Israel has regained control of all areas, but there may still be HAMAS militants.
According to the latest data, at least 800 people have died in Israel, with more than 2,200 injured. Meanwhile, there have been 510 deaths and over 2,500 injuries in the Gaza Strip.