European Commission significantly improves forecast for Ukraine's economic growth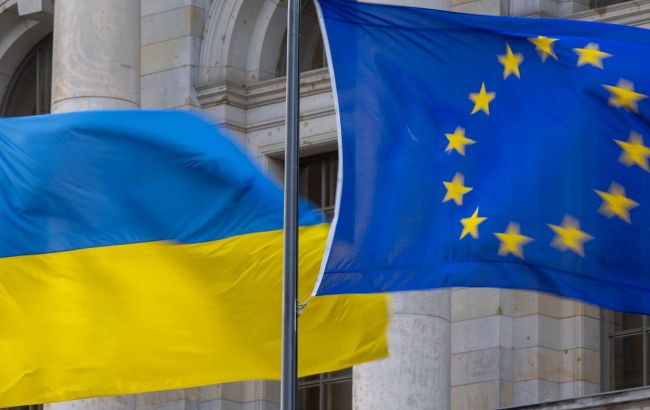 The EU suggests that Ukraine's economy will grow faster (Getty Images)
The European Commission has revised its forecast for the growth of Ukraine's Gross Domestic Product (GDP) in 2023 from 0.6% to 4.8%. The projection for 2024 has been adjusted downward from 4.0% to 3.7%, according to the European Commission's forecast.
According to the forecast, GDP is expected to grow by 6.1% in 2025.
"Despite the challenges posed by Russia's aggressive war, Ukraine's economy has shown remarkable resilience in 2023, thanks to exceptional harvests, government stimulus underpinned by the unwavering support of international partners, as well as the authorities' commitment to ensure macroeconomic stability," the report reads.
The forecast anticipates a GDP growth of 6.1% in 2025. Private consumption and government investments are expected to be key drivers of growth, with real GDP remaining approximately 20% below pre-war levels by the end of the forecast horizon.
Additionally, the report predicts a reduction in annual inflation to 7.6% in 2025, following a rapid decline in 2023, aided by the easing of production constraints and a stringent monetary policy.
The budget deficit is expected to remain elevated in 2024 due to high defense expenditures. However, higher nominal GDP growth rates are projected to increase revenues in 2025 and contribute to deficit reduction. The state debt is expected to steadily increase throughout the forecast period, reaching a level slightly below 100% of GDP by 2025.
Forecasts on Ukraine's economy
In November, the International Monetary Fund (IMF) raised its forecast for Ukraine's real GDP growth in 2023 to 4.5% (from the previous range of 1-3%). However, growth is expected to decrease to 3-4% in 2024 as the war persists, with risks of deteriorating prospects remaining exceptionally high.
In October, the National Bank of Ukraine (NBU) improved its forecast for real GDP growth in 2023 from 2.9% to 4.9%. The NBU projects a 3.6% growth in real GDP in 2024, with accelerated economic growth of 6.0% in 2025, mainly driven by the anticipated reduction of security risks.
The government also anticipates a faster recovery of real GDP in 2023, reaching 5% compared to the previous forecast of 2.8%. The forecast for real GDP growth in 2024 was revised down to 4.6% in the second reading of the state budget, compared to the initial 5.0%, considering factors such as the assumed duration of the war throughout 2024, logistics constraints on full use of sea ports, and migration processes.