Europe to not freeze again: Gas reserves in Germany reached 100%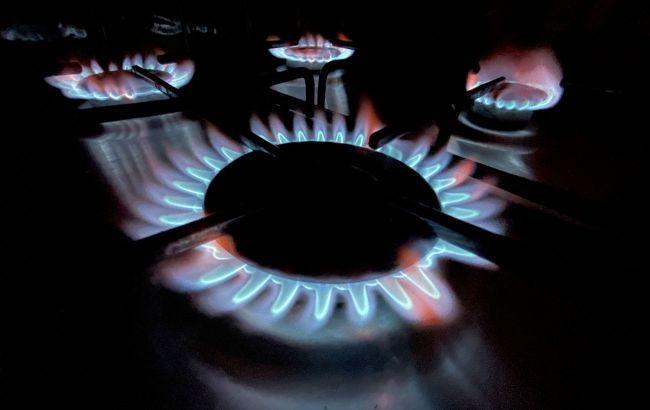 Photo: Gas reserves in Germany have reached 100% (Getty Images)
Natural gas reserves in Germany at 100% mean that Europe's largest economy will avoid a shortage in the coming months, according to Bloomberg.

"For the upcoming winter, the complete filling means that only extremely cold temperatures under current conditions could lead to a gas shortage," Sebastian Heinermann, managing director of German gas-storage organization INES, said in a statement.
According to Gas Infrastructure Europe, gas reserves in Germany reached 100% of capacity earlier this month. The continent has been stockpiling fuel in an effort to avoid a repeat of the energy crisis after Russia cut off pipeline supplies due to its war against Ukraine. Imports of liquefied natural gas have recently increased sharply.
Lower demand (a remnant of the crisis) and mild weather also helped save gas. Temperatures are expected to be higher than usual across most of the continent until mid-November, according to a forecaster at Maxar Technologies.
Putin's failed strategy
Last year, Russian President Vladimir Putin bet on the energy crisis in Europe by cutting off pipeline gas supplies. Moscow's propaganda actively used the thesis that "Europe will freeze" without Russian gas.
However, active measures by the EU and increased imports from other countries, lower consumption, and mild weather resulted in the fact that last winter passed without outages and prices fell sharply.
As a result, Gazprom has effectively lost its main market in Europe, which used to bring it tens of billions of dollars a year.
Gas price forecast
According to the National Bank of Ukraine's forecast, natural gas prices on the European market will gradually decline after a seasonal rise during the heating season. This will be facilitated by increased LNG production in the US and Africa, further orientation of cheaper Russian gas supplies to China and India, which will reduce demand for it from these countries in other markets, and a more balanced accumulation of stocks due to LNG supplies.
The NBU predicts that in 2023 prices will fall by 61.9% to $517.1 per thousand cubic meters, in 2024 they will grow by 2.9% to $532.3, and in 2025 they will fall by 18.9% to $431.8.