Europe's neglect of Africa allows Russia and China to seize opportunities: Czech PM states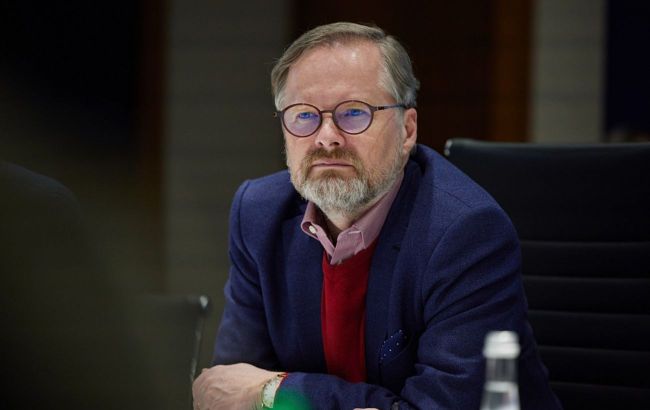 Prime Minister Petr Fiala (Photo: president.gov.ua)
Europe has neglected the development of relations with Africa in recent times, while Russia and China have taken advantage of it, accordong to the Prime Minister of Czechia, Petr Fiala.
According to him, the European Union is trying to rectify this, and Fiala considers the continent one of the main keys to addressing the migration issue.
While visiting Ethiopia, Kenya, Nigeria, Ghana, and Ivory Coast, Fiala aims to support economic cooperation and assist Czech companies. Representatives of over twenty companies accompany him as part of the delegation from the Union of Industry and Transport of Czechia.
Europe is trying to mend relations with Africa
In Fiala's opinion, Czechia should attempt to establish relations with other regions in the current complex global situation.
"Africa and the chosen countries have immense economic potential, with many opportunities. We must stop seeing this continent as something uninteresting and distant," he said.
He adds that the gap between Africa and Europe has been filled by Russia and China, but European countries have now realized this and are trying to rectify the situation.
Russia and Africa
It recently became known that the Russian Federation is working on a new military structure that will take over extensive operations in Africa following the death of the leader of the Wagner PMC, Yevgeny Prigozhin.
Additionally, the President of the European Council, Charles Michel, criticized Russia for offering one million tons of grain to African countries.
Maxim Subkh, Ukraine's Special Representative for the Middle East and Africa, has stated that Russia's aggressive behavior undermines international law, implements a neo-colonial policy, and seeks to revise internationally recognized borders, which is particularly dangerous for the African continent.