EU won't be able to replace U.S. aid to Ukraine - Josep Borrell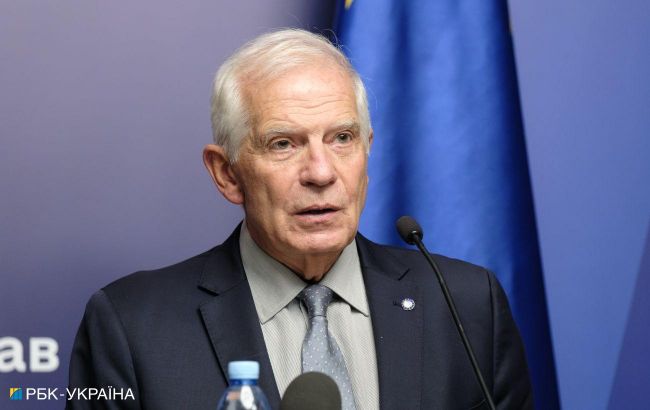 Head of European diplomacy Josep Borrell (Vitalii Nosach, RBC-Ukraine)
Europe will not be able to replace the assistance that the United States had been providing to Ukraine. However, the EU will boost its support, according to the head of European diplomacy, Josep Borrell.
Borrell said that the U.S. congress move not to include additional Ukraine aid in a budget deal was "certainly not a good news but I hope it's not going to be a definite position of the U.S.."
"Ukraine needs the support of the Euoprean Union," he said, adding that "we will increase it" but that Kyiv also needs America's help.
"Europe cannot replace the U.S.," Borrell said, adding however that "Europe is increasing its support."
Backstory
The U.S. Congress did not include new funding for assistance to Ukraine in the temporary budget law. This issue is intended to be considered separately.
In addition, the House of Representatives sent Speaker Kevin McCarthy, who supported military assistance to Ukraine, into retirement.
Against this backdrop, the Pentagon has already warned Congress about possible problems with arms supplies to Ukraine.