EU will expand from Lisbon to Luhansk - German Foreign Minister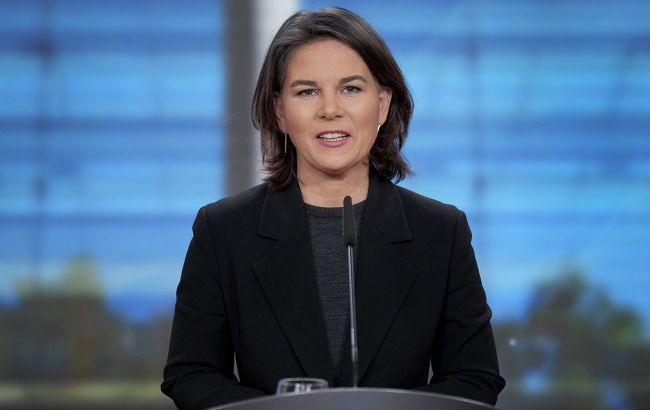 German Foreign Minister Annalena Baerbock (Photo: Getty Images)
The Minister of Foreign Affairs Annalena Baerbock, said that the European Union would soon expand from Portuguese Lisbon to Ukrainian Luhansk, according to Handelsblatt.
She confirmed the EU's promise to admit Ukraine into the bloc in the future.
She said that the future of Ukraine was in the European Union, in their community of freedom, and soon it would expand from Lisbon to Luhansk. With every village, with every meter Ukraine liberated, with every meter where it saved its people, it also expanded its path into the EU.
Ukraine's EU accession
Last year, Ukraine was granted candidate status for EU accession. Now, the country needs to fulfill a set of conditions to become a full-fledged member of the bloc.
As of the end of June, Ukraine has met two out of seven conditions necessary to start negotiations, and recently, Prime Minister of Ukraine Denys Shmyhal stated that the country is completing the implementation of all recommendations from the European Commission at the governmental level.
In this regard, the Deputy Prime Minister for European and Euro-Atlantic Integration of Ukraine, Olga Stefanishyna, is confident that negotiations on EU accession will begin this year.
She has also stated that temporary occupation has never been and will never be an obstacle to Ukraine's path to the EU.
Additionally, the President of the European Parliament, Roberta Metsola, believes that the EU should start accession negotiations with Ukraine before Christmas.
EU expansion
Previously, the President of the European Council, Charles Michel, suggested that the Western Balkans and other candidate countries, as well as the EU itself, should be ready for expansion by 2030.
The European Commission also plans to make "significant proposals" regarding EU expansion in October of this year.