EU may not keep its promise of million shells to Ukraine by 2024 - Borrell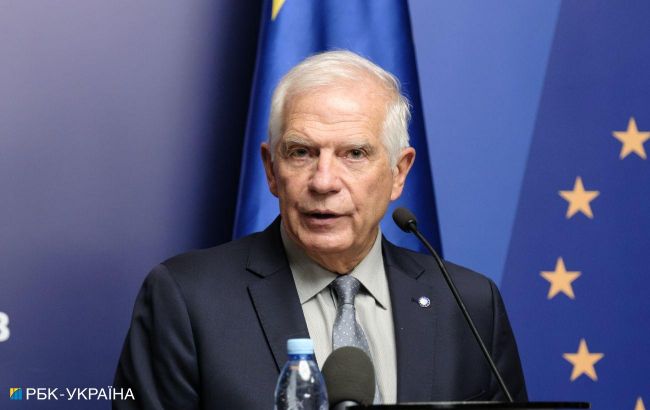 High Representative of the EU for Foreign Affairs and Security Policy Josep Borrell (Vitalii Nosach, RBC-Ukraine)
The European Union may not provide Ukraine with a million artillery shells by the end of 2023, as originally planned, according to Josep Borrell, High Representative of the EU for Foreign Affairs and Security Policy.
He said this answering questions at a press conference following the meeting of the EU Council of Foreign Ministers, mentioning that hundreds of thousands of artillery shells had already been transferred.
According to the official, the EU has completed the first part of the supply plan. Within this framework, Ukraine was supplied with shells that were already in the arsenals of EU member countries. Approximately 300,000 artillery shells have been delivered.
Borrell stated that the plan now is to transfer shells manufactured in EU countries.
"We continue having this target, and maybe we will not reach it by the end of the year. But it will depend on how quickly the contract will be implemented and how quickly the factories will produce... keeping in mind that Europe is also exporting a certain amount of their production. So, a part of what produce, we export, to third countries. And one solution is to direct this export to Ukraine in priority," emphasized Borrell.
One million artillery shells for Ukraine
In early May of this year, the EU Council supported an initiative to transfer a million artillery shells to Ukraine by the end of 2023.
On September 5, the European Defence Agency signed the first contracts for the joint procurement of artillery shells for the Ukrainian military. Ukraine is receiving 155mm shells suitable for the artillery of Western countries.
In September, the President of the European Commission, Ursula von der Leyen, stated that the EU would fulfill the commitment to transfer a million shells to Ukraine by the end of the year.