EU to keep its promise of one million munitions to Ukraine by 2024 - European Commission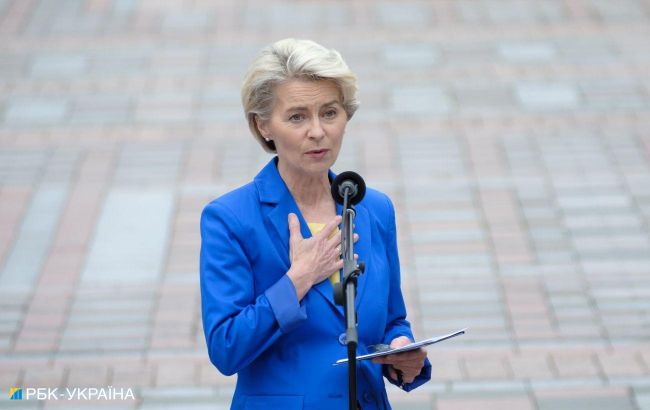 Ursula von der Leyen, President of the European Commission (Vitalii Nosach, RBC-Ukraine)
The European Union is set to fulfill its promise to supply Ukraine with one million units of ammunition by the end of 2023. This commitment was announced by Ursula von der Leyen, the President of the European Commission, in an interview with Bloomberg.
"We're pushing the industry, the military industrial base, very strongly. There's a lot of focus on it. We do our best and we work hard to deliver," said von der Leyen.
The President of the European Commission also added that Ukraine is making rapid progress in implementing reforms and could swiftly become a member of the EU.
"I am amazed to see how Ukraine is doing very difficult reforms while they are fighting a war. If they keep the pace — and I see they're absolutely motivated — this is a decisive moment," emphasized the President of the European Commission.
However, she declined to specify exact timelines but said that Kyiv will eventually succeed in its bid for membership.
One million units of ammunition for Ukraine
In early May, the Council of the European Union made a decision to assist Ukraine with joint procurement of ammunition and missiles. The plan is to provide Ukraine with one million rounds of ammunition.
On September 5, the European Defense Agency signed its first contracts for the joint purchase of artillery shells for Ukrainian military. Union members will acquire universal shells for the most common artillery howitzers, including the French Caesar, Polish Krab, German Panzerhaubitze 2000, and Slovak Zuzana.