EU ready to present proposals regarding Russian assets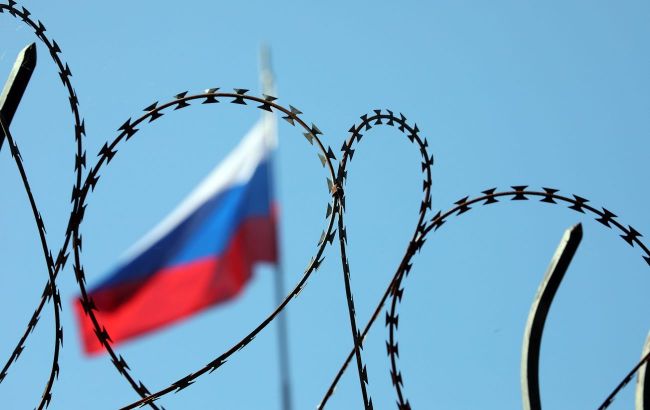 The European Commission to unveil legal proposals early in December (Photo: Getty Images)
Leaders of the EU have approved a plan to use billions of euros obtained from freezing Russian assets to aid Ukraine. The European Commission will unveil legal proposals early in December, according to Financial Times.
Western sanctions have frozen $300 billion belonging to the Russian central bank since Russia began its full-scale invasion of Ukraine. Of this, 180 billion euros are held in Euroclear, the world's largest securities depository headquartered in Brussels.
"Politically, we agreed that ultimately Russia must pay for the long-term reconstruction of Ukraine. We are currently working on an initial proposal to focus on the so-called windfall profits. These windfall profits are already quite substantial. The idea is that we pool them and channel them, through the EU budget . . . to Ukraine," said Ursula von der Leyen, the President of the European Commission.
According to the report, the European Commission plans to present a plan in early December to facilitate the transfer of income from frozen assets to Ukraine. Two high-ranking officials involved in the preparation confirmed this.
Yesterday, Euroclear announced earning 3 billion euros from frozen assets in just nine months of this year, compared to 347 million euros for the same period in 2022. This was made possible due to rising interest rates.
"Coupon payments and bond redemptions due on the immobilized Russian assets have remained stuck at Euroclear, as they cannot be paid out to clients who are subject to sanctions. The securities depository routinely reinvests such cash balances, and rising interest rates have meant that Euroclear is earning more through those investments," the report explains.
EU officials, on their part, are seeking ways to direct the proceeds to Ukraine. However, the European Central Bank has warned of the risk of weakening the euro.
"The EU proposals in December are expected to clarify the legal obligations around windfall earnings at securities depositories such as Euroclear and mandate that they be set aside. Only in a later step, expected next year, will legislation be tabled to actually seize and redistribute the funds to Kyiv," explains the Financial Times.
Confiscation of Russian assets
Ukraine, along with its partners, is working on a mechanism to transfer frozen Russian assets to our country as compensation for war damages. For this purpose, a registry of damages has been created, and it is expected to start operating next year.
As Bloomberg reported, the European Union is studying the procedure for confiscating 200 billion euros in assets. Proposals are also being developed by the European Commission.