EU ready to double production of artillery shells for Ukraine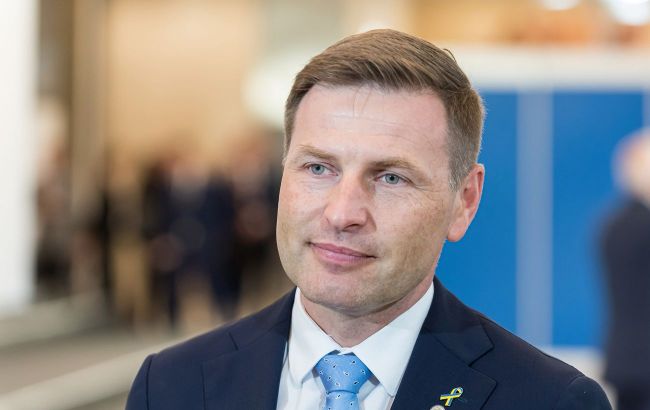 Hanno Pevkur (Getty Images)
Bloomberg reported that the production of artillery shells in Europe will be doubled, as the industry overcomes initial challenges in ramping up production to aid Ukraine, according to an interview with Estonian Defense Minister Hanno Pevkur.
"We see that European industrial capacities have gone up, so this is a positive trend. By the end of the year or the beginning of the next year, we will be able to produce almost twice as much as Europe did a year earlier," said Minister Hanso.
With Ukraine and Russia burning through ammunition in a war of attrition, the EU has sought to rapidly increase output of 155mm artillery shells, both to maintain supplies to the government in Kyiv and replenish its own stocks. But years of limited military spending left Europe's defense industry ill-equipped to quickly expand production after Russia's full-scale invasion of Ukraine last year.
Hanno Pevkur did not specify the exact quantities the sector is expected to reach, but a political document sent to member states by Estonia earlier this year stated that the bloc has the capacity to produce approximately 300,000 shells per year. Doubling this figure would mean production of up to 600,000 shells by the end of this year, with production continuing to grow. Sources familiar with the situation reported that production capacity is expected to reach 1 million shells next year.
A million artillery shells for Ukraine
However, the EU has fallen short of its commitment to deliver 1 million shells to Ukraine by February, a plan adopted earlier this year based on Estonia's proposal. Ukrainian military forces urgently requested more ammunition for their counteroffensive.
As of now, the bloc has spent about half of the €2 billion allocated for these efforts but has delivered only around 224,000 shells and 2,300 missiles to Ukraine from existing stockpiles, according to Josep Borrell, the head of the EU's foreign policy department, in late August.
EU officials express concern that member states have sent only a quarter of the planned ammunition and may not reach the target.
The rest of the EU funding has been earmarked for encouraging joint procurement of ammunition by member countries. Hanso called on countries to sign contracts with defense companies for further production expansion.
"We must use all opportunities to achieve this 1 million shots for Ukraine," the Estonian minister said.
Joint procurements
In early May, the EU Council adopted a decision to assist Ukraine with joint procurement of ammunition and missiles. The plan aims to provide Ukraine with 1 million artillery shells.
On September 5, the European Defense Agency (EDA) signed its first contracts for joint procurement of artillery shells for Ukraine. EU members will purchase universal shells for the most common artillery howitzers, including the French Caesar, Polish Krab, German Panzerhaubitze 2000, and Slovak Zuzana.