EU may redirect ammunition export for Ukraine, senior official says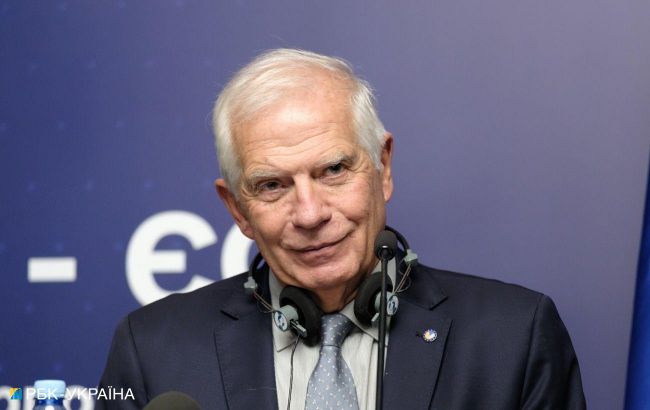 High Representative of the EU for Foreign Affairs and Security Policy Josep Borrell (Vitalii Nosach, RBC-Ukraine)
To assist Ukraine with the supply of artillery shells, there is a need to change the export plans of ammunition manufacturers in the European Union, according to the High Representative of the EU for Foreign Affairs and Security Policy, Josep Borrell, Radio Svoboda reports.
The head of European diplomacy mentioned this possibility before the meeting of EU defense ministers in Brussels, where they would discuss the plan announced in the spring to supply Ukraine with a million shells within a year.
According to Borrell, approximately 40% of the production is directed to third countries.
"The issue is not a lack of production capacity but that they are sending their products to other markets. Therefore, there might be a need to try to shift this production as a priority for Ukraine," he said.
Borrell stated that one of the three stages of the EU plan to transfer a million ammunition to Ukraine by March 2024 has already been completed.
"The first stage involved the provision of existing stocks by the armies, and it has already been completed. And we have achieved what we predicted - more than 300,000 shells have been provided," said a high-ranking diplomat.
Now, the supply depends on new production related to contracts signed by EU member states with manufacturers, added Borrell.
A million artillery shells for Ukraine
In early May, the EU Council supported an initiative to transfer a million artillery shells to Ukraine by the end of 2023.
Borrell announced a three-stage plan in the spring, according to which the EU would provide Ukraine with a million artillery projectiles within 12 months, initially using available reserves and then through joint procurement contracts and increased production.
On September 5, the European Defense Agency signed the first contracts for the joint purchase of artillery shells for the Ukrainian military. Ukraine is provided with 155 mm shells suitable for the artillery of Western countries.
In September, the head of the European Commission, Ursula von der Leyen, stated that the EU would fulfill the promise to transfer a million shells to Ukraine by the end of the year.
Recently, several anonymous European diplomats informed the media that there were concerns in the EU that the bloc may not be able to provide Ukraine with millions of ammunition within the promised deadlines, by March 2024.
On November 13, Borrell confirmed that EU countries may not provide Ukraine with a million artillery shells by the end of 2023, as previously planned.