EU leaders failed to agree on 50 billion euros of aid to Ukraine: Why?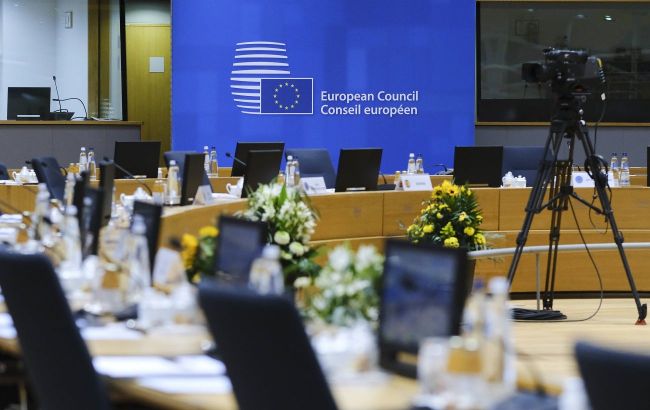 EU summit failed to agree on the transfer of a tranche to Ukraine (Photo: European Union / consilium.europa.eu)
During the summit of 27 European Union national leaders, the Prime Minister of Hungary, Viktor Orban, opposed providing Ukraine with a 50 billion euro aid package, according to Reuters.
Orban stated that Budapest would not support increasing aid to Ukraine unless a "very well-justified proposal" is presented. "The one in front of us ... that's not going to work. So, for the time being, we will reject that as well and we will see where we get in December," he said.
Additionally, Slovakia's new Prime Minister, Robert Fico, expressed doubts about providing further financial support to Ukraine, citing potential corruption risks.
EU budget review and aid to Ukraine
In December, the European Union is set to decide on revising its budget for 2021-2027, amounting to 1.1 trillion euros (1.2 trillion US dollars).
The bloc's leader proposed that member states contribute more funds to the common treasury to provide 50 billion euros to Ukraine and allocate an additional 15 billion euros to address migration. Another proposal involves earmarking 20 billion euros for military assistance to Ukraine.
Budget decisions require unanimity, and on Thursday, there were evident differences.
Hungary seeks EU tranche
Orban's statements at the summit came at a time when Budapest is trying to obtain a billion-dollar aid package earmarked for Hungary in the EU budget but blocked by the executive body of the European Commission due to concerns about the rule of law.
Blocking EU tranche by Hungary
Recall that Hungary has regularly blocked the allocation of funds for Ukraine. Since May, Budapest has opposed the disbursement of a 500 million euro tranche from the EU.
Hungary's Foreign Minister, Peter Szijjarto, claimed that the country is ready to change its mind if Ukraine removes the Hungarian bank OTP from the list of international sponsors of the war.
Yesterday, on October 26, Hungarian Prime Minister Viktor Orban stated ahead of the EU leaders meeting in Brussels that he wants a Ukrainian delegation to come to Budapest before approving EU aid.
Slovakia's position
Yesterday, the newly appointed (after parliamentary elections in Slovakia) Prime Minister and leader of the anti-Ukrainian party Smer-SD, Robert Fico, stated that the country would not support providing military aid to Ukraine to repel Russian aggression.
It is worth noting that after the elections, the interim government of Slovakia announced a suspension of military aid to Ukraine.
Furthermore, Slovak President Zuzana Caputova also spoke against providing aid to Ukraine, as, in her opinion, approving support by the current government, which is resigning, would create a risky precedent for a change in power after any future elections.
Later, the President of Slovakia explained her position on not providing aid to Ukraine.