EU countries with growing number of Ukrainian refugees: Eurostat data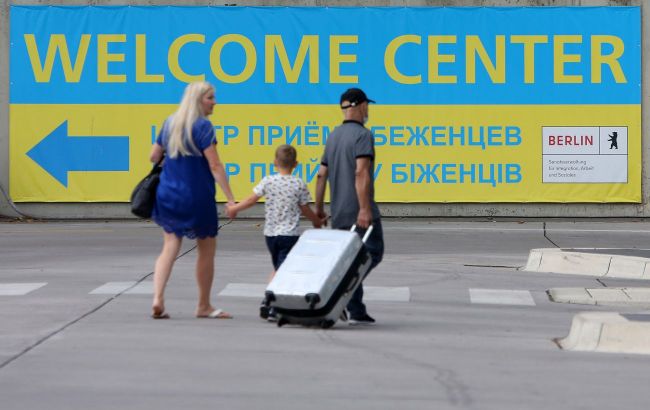 Ukrainian refugees in Germany (gettyimages.com)
There are more than 4 million refugees from Ukraine who have been granted temporary protection in the EU. In June, the number of people fleeing the war increased by almost 46,000.
Accordig to Eurostat data, the largest increase in arrivals was observed in Germany, Czechia and Ireland.
As of June 30, a total of 4.07 million refugees from Ukraine were under temporary protection in European Union countries. The majority sought refuge in the following nations: Germany (28%), Poland (24%), and Czech Republic (9%).
Compared to May, the number of individuals under temporary protection increased by 1.1% (45,800 individuals). The highest influx of Ukrainian refugees within a month was recorded in the following countries:
Germany - 21,830 (+2.0%);
Czechia - 9,050 people (+2.7%);
Ireland - 3,100 refugees (+3.7%).
However, the refugee flow to Poland and Italy decreased in June compared to May:
Poland (-13,635; -1.4%);
Italy (-1,005; -0.6%).
Currently, there is a varying ratio of Ukrainian refugees to the local population in Europe. The highest number of Ukrainians per thousand residents is observed in the following countries:
Czechia - 32.2;
Poland - 26.6;
Estonia - 25.8;
Bulgaria - 24.9;
Lithuania - 24.7.
As of June 30, 2023, among the recipients of temporary protection in the EU, 98% were Ukrainian citizens. Among them, 46.6% were women, 34.4% were children, and 19% were men.
RBC-Ukraine previously wrote about the changing attitudes of Poles towards Ukrainian refugees.