Support is fading: Why Poles' attitude changes to Ukrainian refugees?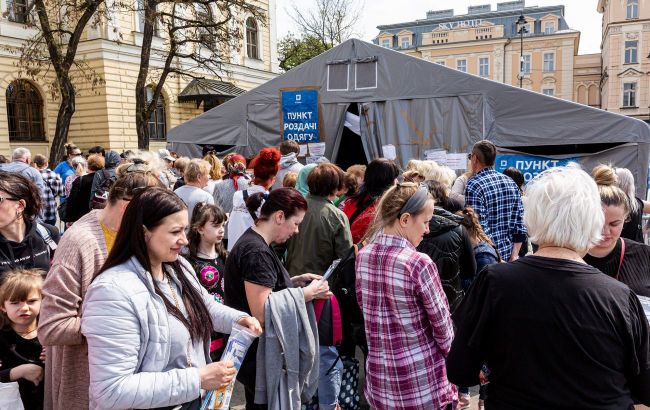 Ukrainian refugees in Poland (Photo: Getty Images)
The level of support for Ukrainian refugees in Polish society remains high but gradually decreases. A third of respondents have changed their attitude towards war refugees.
For the first time, more than half of Poles are against providing additional assistance to Ukrainians, according to wyborcza.pl.
According to a study by the University of Warsaw, "Social Perception of Refugees from Ukraine, Migrants, and Polish State Actions," conducted in late May and early June, 67% of Poles have a positive attitude towards Ukrainian refugees. This is 13% less than in January 2023.
The share of Poles with a negative attitude towards Ukrainian refugees has increased to 13% from 8%. 31% of respondents have changed their attitude, the majority in this group (85%) leaning towards a negative stance (26% of all respondents). Several months ago, 68% of respondents provided such an answer.
Out of 1.2 million Ukrainian residents in Poland, the majority are women. Among survey participants, Polish women up to 29 with average education expressed the most negative views towards Ukrainian women. This is explained by the perception of Ukrainian women as competitors in the "marriage market," as the number of marriages between Poles and Ukrainians has increased recently (1839 in 2021). Many also view refugees as competitors in the job market.
The percentage of Poles perceiving Ukrainians as a threat has increased by 12%. This includes concerns about rising inflation, crime, and cultural differences.
However, 85% still believe that assistance is needed, and 79% view aid to Ukraine positively. But for the first time since the start of the war, more than half of Poles (55%) are against providing additional help to Ukrainians.
The reluctance to help is explained by 39% of Poles as the "demanding nature of Ukrainians," who allegedly believe they deserve everything for free. More and more Poles believe that Ukrainians do not have the right to the same social benefits as they do. They are also against providing privileges and funding for housing and food.
"Such thinking is the result of misinformation—quite the opposite. Ukrainians contribute significantly to themselves and bring substantial profits to the state. They cover the costs of programs like '500+' (monthly child benefits)," noted Agnieszka Kosowicz, the president of the Polish Migration Forum.