EU city bans key tourist accessory: What is it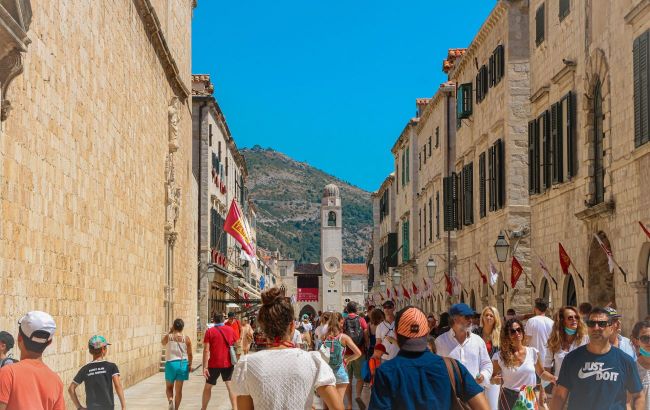 Tourists in Dubrovnik, Croatia (Photo: unsplash.com)
In the city of Dubrovnik, wheeled suitcases are banned from now on. The mayor Mato Franković made this decision due to the noise they create on the streets of the historic city.
The city plans to install hidden cameras in several locations where traveling with luggage will be prohibited, according to schengenvisainfo.com.
Dubrovnik is one of the most famous destinations for travelers from all over Europe. Now, tourists visiting this city will have to carry their suitcases by hand. The ban on wheeled luggage is part of the "Respect the City" program.
Since the beginning of the year, Dubrovnik has seen a significant increase in tourism, with 289,000 arrivals and 763,500 overnight stays, marking a 32% increase compared to the same period in 2022.
The authorities in Dubrovnik have proposed several restrictions for tourists. In response to changes in the travel rules by the UK's Foreign Office, they have updated their recommendations for travel to Croatia. The restrictions include:
sleeping in public places,
urinating in public places,
climbing monuments,
drinking alcohol near protected public areas, such as schools.
"These include fighting, verbal abuse and drunken behavior. Most towns have signage to advise about actions that are prohibited by local law. Take notice of your surroundings, including signage, and seek local advice. Drug-related offenses are punishable with fines and jail sentences," the British authorities' statement reads.
Beautiful Dubrovnik (Photo: gettyimages.com)
As of January 1, 2023, Croatia became the latest country to join the Schengen Area, significantly increasing the influx of tourists to the country.
Previously, we reported on the cost of vacations abroad this summer and also covered the top five most affordable destinations in the EU to visit this summer.