Estonian Intelligence: Russians deployed elite units to defend Tokmak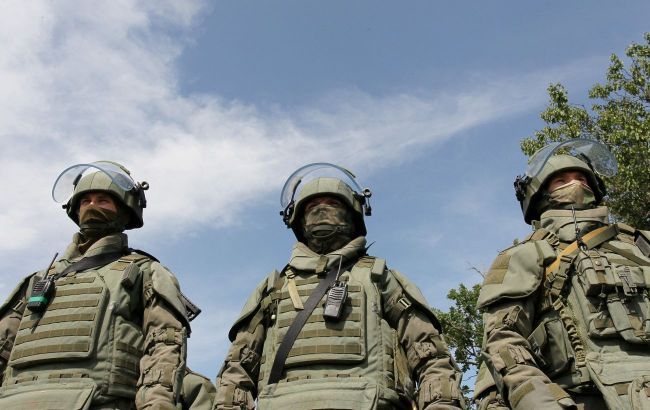 Photo: Illustrative Image (Getty Images)
Ants Kiviselg, the commander of Estonia's Center for Military Intelligence stated that Russia has redeployed units to the Tokmak area from other parts of the front, as occupiers prepare for the city's defense, according to ERR.
He stated that the center of the combat zone remains in the vicinity of the village of Robotyne in the Zaporizhia region, where the Ukrainian Armed Forces continue to systematically clear Russian defensive objects.
"Ukrainian units are fighting with Russian forces near the settlements of Novoprokopivka and Verbove. Ukraine has gained control over several important heights near the settlement of Novoprokopivka, which creates the conditions for a further faster breakthrough for units with armored vehicles," said Kiviselg.
Russians are preparing to defend Tokmak
Regarding Russia's armed forces, Kiviselg reported that they have drawn units from other sections of the front, including the 76th Air Assault Division, the 7th Mountain Air Assault Division, and certain special forces units.
"They are regrouping for the defense of Tokmak in order to stop Ukraine's movement towards Melitopol. The movement of such elite units there illustrates well the situation that the leadership of the Russian Federation's armed forces has understood the possibility of tactical success of Ukraine's offensive in that region," Kiviselg stated.
In the opinion of the commander of the Center for Military Intelligence, the situation will likely compel Russia to take greater risks in using air and missile strikes in the conflict zone and to compensate for setbacks with more intense artillery fire from concealed positions.
Counteroffensive by the Armed Forces of Ukraine in the Zaporizhia region
Military-political analyst Olexander Kovalenko, part of the "Information Resistance" group, believes that the liberation of Tokmak will mark a significant breakthrough for the Ukrainian military.
Russian occupiers have transformed Tokmak, located in the Zaporizhia region, into a major logistical hub, making it a highly contested target for both sides.
Recent reports also indicate that Russians have reinforced their defenses in Tokmak, particularly following the de-occupation of the nearby village of Robotyne, which is approximately 30 kilometers from the city.