Erdogan works on reviving 'grain deal': Turkish MFA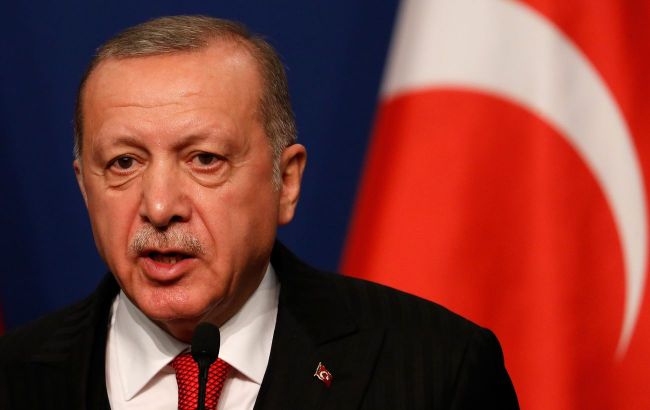 Recep Tayyip Erdoğan, President of Türkiye (Photo: Getty Images)
President of Türkiye Recep Tayyip Erdoğan is working on the revival of the grain agreement. Currently, this issue is a priority for the country, according to a statement by the Minister of Foreign Affairs of Turkey, Hakan Fidan, at a joint press conference with his Ukrainian counterpart, Dmytro Kuleba.
"For Türkiye, the revival of this initiative (referring to the "grain deal"-Ed.) is a priority. It holds immense importance for global food security. Our President is consistently working on this matter. Currently, intense meetings and exchange of opinions from various sides on this issue are taking place," stated Fidan.
According to him, Türkiye's efforts to continue the grain agreement will persist. The minister expects that the country will achieve a successful outcome in this matter.
In turn, Dmytro Kuleba notes that Ukraine's position regarding the extension of the "grain deal" is constructive, but the country does not consider it a priority.
"We are working on alternative routes, and this is being accomplished. However, objectively speaking, the functioning of the Black Sea route is the optimal solution from all perspectives. We can significantly expand the transportation of grain through land corridors, but the blockade of the Black Sea needs to cease," added the Ukrainian Foreign Minister.
Russia's exit from the "grain deal"
In mid-July, the press secretary of the Russian president, Dmitry Peskov, announced that Russia is ending its participation in the grain agreement. The initiative allowed Ukrainian grain to be exported through the Black Sea.
Subsequently, the Russians put forth a series of their own conditions for resuming the operation of the "grain deal".
At the same time, Ukraine decided to continue grain exports without Russia's involvement. Recently, our country launched an alternative grain corridor in the Black Sea.