Erdogan urges G20 to meet Russia's 'grain deal' demands: Bloomberg reports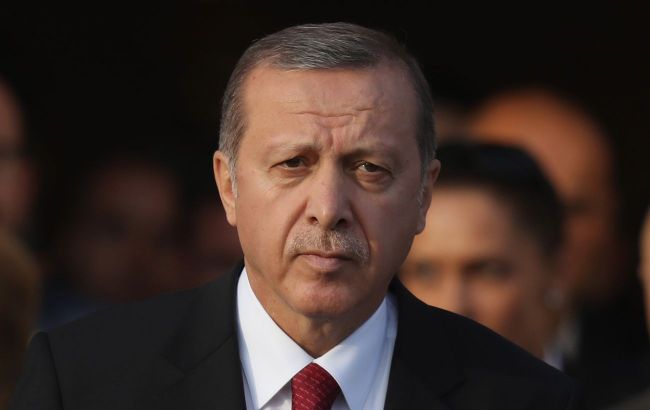 President of Türkiye Recep Tayyip Erdoğan (Photo: Getty Images)
President of Türkiye Recep Tayyip Erdoğan requests G20 leaders to meet Russia's demands regarding the "grain deal" and ease sanctions, according to Bloomberg.
President of Türkiye Recep Tayyip Erdoğan is holding negotiations with the leaders on the sidelines of the G20 summit taking place in India. Previously, the Turkish leader was unable to persuade Russian dictator Vladimir Putin to resume the "grain deal."
According to Bloomberg, Türkiye is requesting the easing of insurance for Russian exports and the reconnection of Russia to the SWIFT system. Ankara believes that the only way to reinstate the "grain deal" is to relax some Western sanctions against Russia, which Moscow believes prevent it from selling agricultural equipment (tractors or spare parts).
Indian officials commented to Bloomberg that Ankara was trying to find a consensus to reinstate the deal.
Ukrainian grain export
In July, Russia withdrew from the "grain deal," thereby halting the export of Ukrainian products through the Black Sea. However, Ukraine continues to export grain through Danube ports.
Meanwhile, the European Union allowed five countries to impose a ban on the sale of Ukrainian wheat, corn, rapeseed, and sunflower seed on the domestic market, while allowing transit. This ban is set to expire on September 15.
Ukraine has started exporting grain through Croatian ports and aims to establish exports through Bulgaria.