Enemy target destroyed with mortars - Ukrainian General Staff shows operations against Russians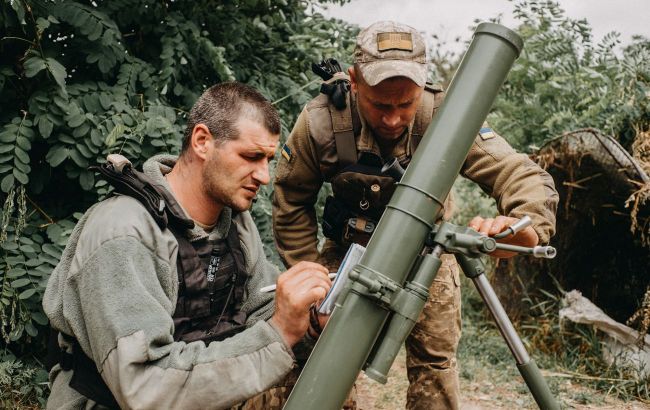 The General Staff showcased the operation of mortars against a group of occupiers (Photo: Getty Images)
Ukrainian military destroyed a group of Russian occupiers in the Zaporizhzhia direction using mortars. Video footage has emerged, according to the General Staff of the Armed Forces of Ukraine on Telegram.
As noted by the General Staff, a group of seven occupiers in the Zaporizhzhia direction was detected during aerial reconnaissance.
"The fire was delivered by a 120mm mortar team. As a result, the target was destroyed, and the enemy personnel did not survive in their positions," the statement said.
Ukrainian defenders also managed to destroy an enemy ammunition depot, which detonated during the shelling.
Counteroffensive by the Ukrainian Armed Forces
Ukrainian military forces have been continuing their offensive on certain fronts since the beginning of the summer. They have managed to liberate several populated areas in the southeastern region.
Notably, there have been successes observed near Bakhmut, where our defenders are advancing both south and north of the city. They have also gained control of dominant heights, allowing them to take a populated area under fire control.
Moreover, yesterday, the soldiers successfully broke through the occupant's defense in the area of Vuhledar and advanced towards the surrounding village.