Electricity from Romania and Poland: Ukraine reaches record high for electricity consumption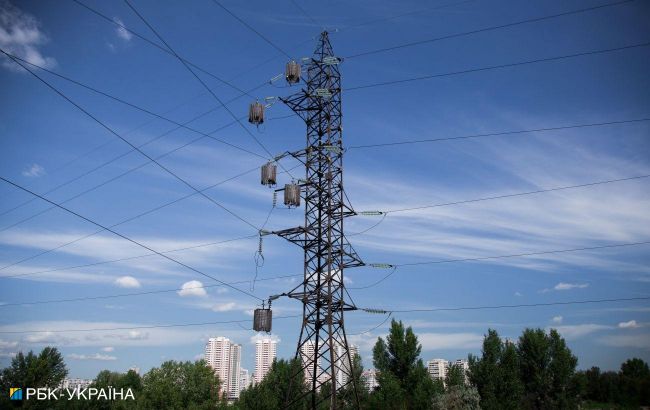 Ukraine has reached a record high for electricity consumption (Vitalii Nosach, RBC-Ukraine)
On August 28, Ukraine has reached a record high for electricity consumption. Due to high electricity demand, imports from Romania and Poland were necessary, according to Ukraine's national energy company, Ukrenergo.
According to Ukrenergo's data, yesterday, on August 28, a new summer record was reached, with the evening peak consumption surpassing the previous figure from August 21 by 1.2%.
"This is a very high figure, considering the limited capacity of power plants due to maintenance," the statement said.
As a result, Ukrenergo had to resort to emergency assistance from the energy systems of Poland and Romania to cover the demand from 7:00 PM to 10:00 PM.
"The total volume of this emergency assistance amounted to 1200 MW·h. Emergency assistance is the last and most expensive emergency measure to balance the energy system which does not require disconnecting consumers," the company added.
Additionally, there is a minor import of electricity from Slovakia today during the morning and evening hours, with a total volume of 1638 MW and a maximum capacity of up to 336 MW in some hours.
Electricity situation in Ukraine
Ukraine's electricity consumption has required several imports recently. Previously, energy experts explained that the increased electricity consumption was due to the heat in Ukraine and urged people to conserve energy, especially during peak evening hours. The heat in Ukraine is expected to subside in the coming days, but not for long.