Duda speaks on NATO's decision on Ukraine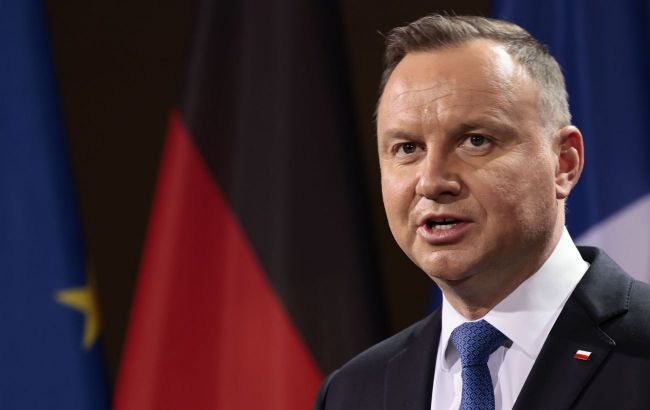 Polish President Andrzej Duda (Getty Images)
Poland believes that the decision reached at the NATO summit on Ukraine is not enough. However, there is hope that Ukrainians will be able to join the North Atlantic Alliance in a few years, said Polish President Andrzej Duda at the NATO summit in Vilnius in response to a question from an RBC-Ukraine correspondent.
"In my opinion, this (the decision on Ukraine at the NATO summit - ed.) is absolutely not enough. I hope that in a few years Ukraine will become a full member of our Alliance," Duda said.
According to the President of Poland, the path is clear after all the decisions taken by the allies yesterday.
"(As for the schedule - ed.)... it is very hard to say, almost impossible, given that we need unity in decision-making. It's too early to talk about Ukraine's full membership. But we can agree on the decision that Ukraine will become a member of NATO, I don't know, tomorrow. This is war, and this (membership) is impossible until the war is over, taking into account Article 5 and collective defence," Duda concluded.
What was NATO's decision at the Vilnius summit?

The NATO summit started in Vilnius yesterday, during which the allies agreed on a joint communiqué, in particular on the vision of Ukraine's path to the Alliance.
Despite expectations, Ukraine did not receive a direct invitation to join NATO. As NATO Secretary General Jens Stoltenberg explained, Ukraine will receive an invitation when "all allies agree and the conditions are met". But he did not specify which ones.
We would like to add that RBC-Ukraine is actively following the second day of the NATO summit in Vilnius.