Drone strikes on Russia become key factor of war in the Black Sea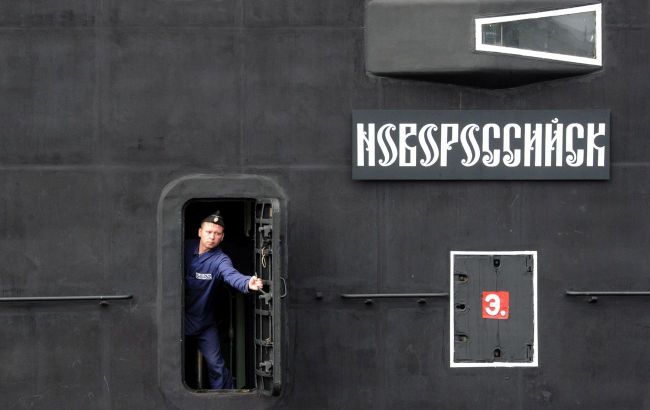 Drone strikes on Russia become key factor of war in the Black Sea (Photo: Getty Images)
According to the United Kingdom Ministry of Defense on Twitter, drone strikes on Russian vessels have emerged as a pivotal element, jeopardizing Russia's military supply routes in the region. Ukrainian forces have successfully exploited a vulnerable point, reshaping the dynamics of the ongoing war.
The series of events unfolded on August 4th, when the Russian oil tanker SIG was attacked and incapacitated near the Kerch Strait. It is believed that the attack was carried out by an unmanned surface drone.
This incident occurred just a day after a similar strike targeted the amphibious ship "Olenegorsky Gornyak," followed by a failed attack on Russian patrol boats two days later. The patrol boats were likely accompanying the Russian vessel Sparta IV.
British intelligence sources reveal that both the SIG and Sparta IV, despite operating under civilian flags, have long been involved in contracts for transporting fuel and military cargo between Russia and Syria. Since February 28, 2022, Russian military ships have been restricted from passing through the Bosporus, significantly augmenting the importance of vessels like SIG, Sparta IV, and several other civilian ships to supply Russia's armed forces in Syria and the Mediterranean.
The Ministry of Defense in Britain underscores, "The attacks show that USV operations are increasingly a major component of modern naval warfare and can be turned against the weakest links Russia's sea supply lanes."
Drone attacks
Following Russia's withdrawal from a grain trade agreement and a series of strikes on Ukrainian Black Sea ports, maritime drones launched assaults on the Russian amphibious ship "Olenegorsky Gornyak" in the port of Novorossiysk, and the oil tanker SIG in the Kerch Strait.
After these incidents, Russia drastically concentrated its naval fleet in an area it previously considered secure both for itself and its fleet.
Ukrainian President Volodymyr Zelenskyy warned that Russian ships could face destruction by the end of the conflict if the Kremlin persists in attacking Ukrainian ports. The situation remains fluid, with both sides closely monitoring developments in this evolving maritime conflict.