Drone attack on August 3: Ukrainian Air Force reveals attack details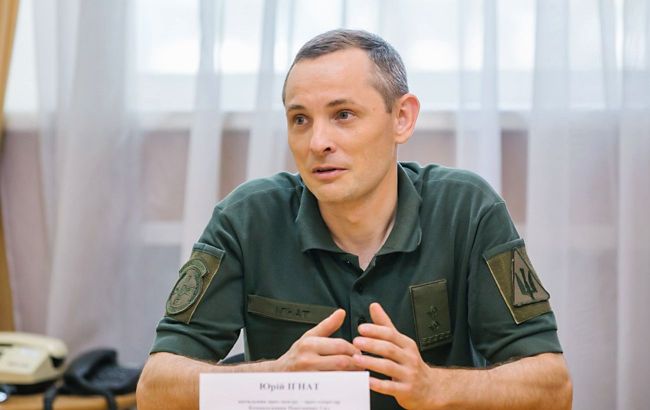 Yurii Ihnat, spokesperson for the Air Forces Command of the Armed Forces of Ukraine (Photo: mil.in.ua)
According to Yurii Ihnat, spokesperson for the Air Forces Command of the Armed Forces of Ukraine, during a TV interview, in a night assault over Ukraine on August 3rd, Russian forces launched drones from three distinct directions, a departure from their previous use of one or two directions during a single attack.
"What made this nocturnal attack distinctive was the simultaneous launch of Shahed drones from three separate directions. Ordinarily, the enemy utilizes one or two directions," Ihnat explained.
Traditionally, these launches have originated from the Primorsk-Akhtarsk of the Krasnodar Krai and the Seshcha Airdrome in the Bryansk region, according to his remarks.
However, the Air Force's intelligence indicates that last night, the occupiers employed the Kursk Oblast, the Chauda range in the occupied Crimea, and Primorsk-Akhtarsk for their operations.
"As we've previously reported, 23 drones were neutralized, the majority of which were in the Kyiv and Odesa regions. But our anti-aircraft defense requires reinforcement. Unfortunately, these drones are impacting our objects" the spokesperson added.
Ihnat also emphasized that the current aim of the adversary is Ukraine's port infrastructure.
"Our grain, our provisions, which we supply to African countries and others to minimize global food crises – that's the target the enemy has chosen now, and regrettably, they're achieving some level of success. Nonetheless, our defenders are doing their utmost to eliminate as many UAVs as possible," Ihnat underscored.
Drone attack
Russian occupiers employed unmanned aerial vehicles to assault the port and industrial infrastructure in the southern part of the Odesa region and in Kyiv.
"The attack on the port and industrial infrastructure has resulted in fires and elevator damage. All relevant services are actively responding at the scene," noted the Odesa Regional Military Administration.
For more information regarding the attack on Ukraine on the night of August 2, read the article by RBC-Ukraine.