Dollar exchange rate could hit UAH 40: Expert provides timeline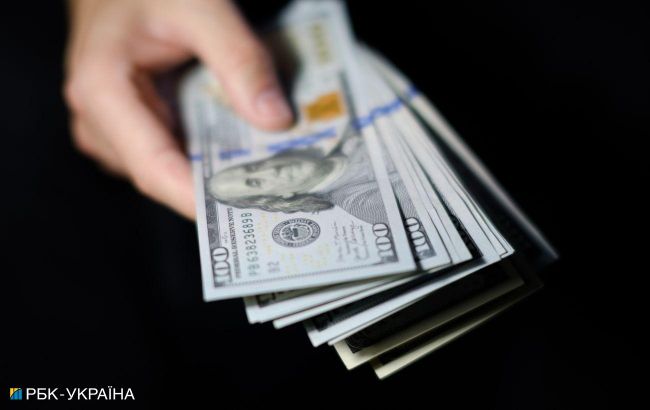 Dollar exchange rate could hit UAH 40 (Vitalii Nosach, RBC-Ukraine)
The exchange rate of hryvnia to the US dollar in Ukraine is gradually increasing and by the end of the year, it may reach 40 hryvnias per dollar, as Doctor of Economic Sciences Prof. Oleksii Plotnikov told RBC-Ukraine.
"I think the exchange rate will continue to rise because the economic situation is not favorable. Our state budget was calculated based on an exchange rate of 42 hryvnias per dollar. Currently, we are already at 38 hryvnias in cash. Most likely, it won't go lower. I believe that the budget parameters will not be met, but a rate of 39-40 hryvnias per dollar by January 1st is totally realistic," the expert said.
However, he does not consider it advisable to switch to a flexible exchange rate regime soon.
"I'm not very confident that now is a good time for such a transition because currency inflow has decreased due to problems with grain exports, demand for currency has increased, and there is no certainty about the regular inflow of funds from external creditors. Therefore, if the National Bank of Ukraine introduces a flexible exchange rate now, it will have to put in more effort to keep it within a certain corridor," Plotnikov says.
Flexible exchange rate
The National Bank of Ukraine plans to switch over to a flexible exchange rate, which involves control and, if necessary, adjustments in the market.
As the necessary macroeconomic and financial conditions are formed, the National Bank of Ukraine will move away from fixing the official exchange rate to greater flexibility in the exchange rate, which will reflect changes in supply and demand for currency on the market.
The terms for transitioning are not specified, noting that it will happen "in perspective."
Currently, the National Bank of Ukraine maintains an official exchange rate at 36.6 hryvnias per dollar. On the cash market, the rate has reached 38.6 hryvnias per dollar.
External financing
Western states have been financing Ukraine's budget for a year and a half, and all collected taxes in the country are spent on military needs. While last year it was not problematic to attract funds from partners, now stricter conditions have emerged.
Finance Minister Serhii Marchenko says that in 2024, Ukraine will need more than $40 billion in international assistance, but it is not yet guaranteed.