Did Russian forces launch missiles from Belarus on August 5? - Explanation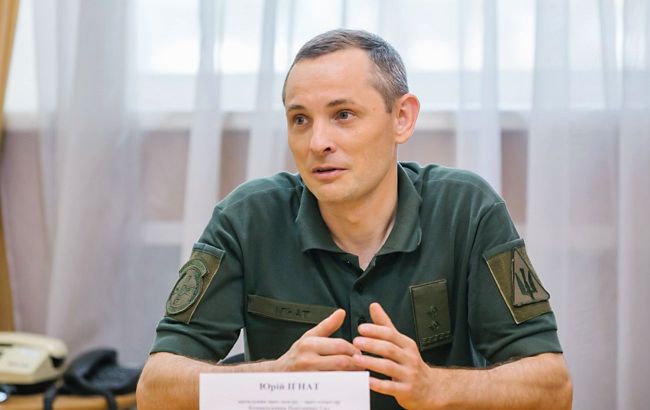 Yurii Ihnat, the spokesperson of the Air Forces Command of the Armed Forces of Ukraine (Photo: mil.in.ua)
According to Yurii Ihnat, the spokesperson of the Air Forces Command of the Armed Forces of Ukraine, and his statement made during a TV interview, Russian occupants launched air-launched Kinzhal ballistic missiles towards Ukraine during yesterday's attack. It is highly probable that these missiles could have flown over Belarusian territory.
He noted that the launch of the Kinzhal missiles likely originated from the Tambov region in Russia. The spokesperson suggested that Russian missiles might have passed through Belarus. This information is currently being clarified.
"However, the passage of aerial targets over Belarus was observed. This is not the first time, so there's nothing surprising," Ihnat said.
Russian missile attack on Ukraine on August 5
Yesterday evening, Russian forces launched rockets toward Ukraine. The Air Force reported launches of Kalibr cruise missiles from the Black Sea's waters, as well as missile launches from aviation.
Information also emerged about launches of Kynzhal missiles, and at the same time, there were reports of alleged missile launches from Belarus.
The Main Directorate of Intelligence of the Ministry of Defense of Ukraine considers that Russian occupying forces could have simulated missile launches from Belarusian territory. According to intelligence representative Andriy Yusov's opinion, this could have been a Russian attempt to draw Belarus into the war.