Destruction of 'Mriya' aircraft: former Antonov plant director to be prosecuted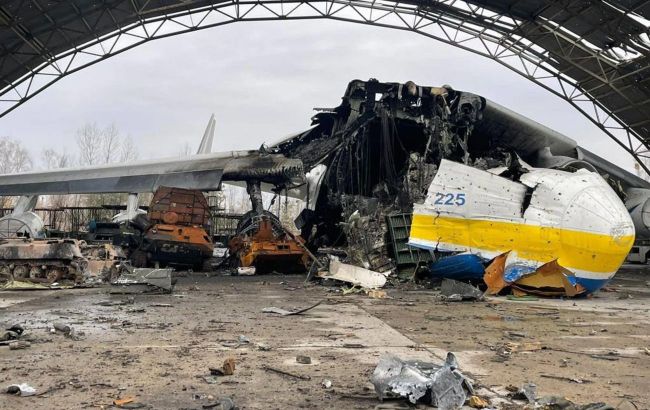 Former Antonov plant director to be prosecuted
According to the Office of the Prosecutor General, an indictment has been sent to court regarding the former CEO of the State Enterprise "Antonov" for official negligence, which led to the destruction of the "Mriya" aircraft.
The case against the ex-director of the Antonov plant was opened based on the fact of official negligence (part 2, article 367 of the Criminal Code).
Law enforcement officials have determined that the former head of the state enterprise failed to properly perform his official duties related to the preservation of property.
As a result, the AN-225 "Mriya" transport aircraft was not timely relocated from the dangerous zone - the "Antonov" aerodrome in Hostomel, Kyiv region, before the full-scale Russian invasion commenced.
Due to the attacks by the Russian forces, the aircraft was destroyed, resulting in almost 8.5 billion hryvnias in damages to the state. Currently, the accused is in custody.
Destruction of "Mriya"
In February 2022, Russian forces shelled the "Antonov" aerodrome in Gostomel near Kyiv, where the AN-225 "Mriya" aircraft was located.
Following this, the constructors stated that restoring "Mriya" would no longer be possible, but parts of the aircraft could be used by constructors to create a new "Mriya."
In March 2023, the former management of the Antonov plant was charged. According to the investigation, they prevented National Guard troops from entering the airport to prepare for its defense and hindered the military from constructing defensive fortifications and structures.