Despite sanctions: How Russia procures aircraft parts for Boeing and Airbus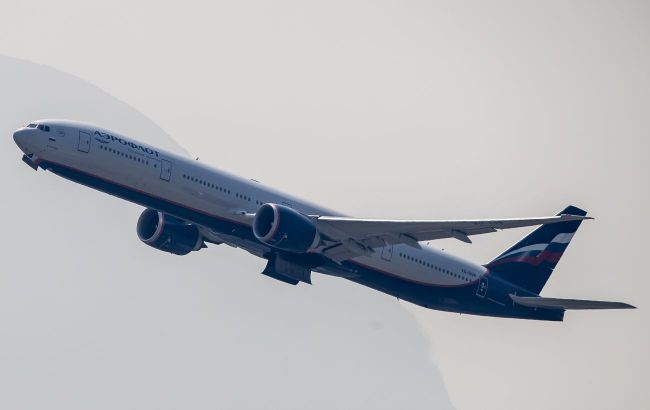 Illustrative photo (Photo: Getty Images)
After the introduction of Western sanctions against Russia, it managed to purchase aircraft parts for Boeing and Airbus worth nearly $190 million. Most of these purchases were made in Türkiye, the UAE, and China, according to Important Stories.
Where Russia buys aircraft parts
"Russian airlines in need of spare parts have numerous ways to bypass sanctions. The simplest is to purchase them from a 'friendly' country (i.e., not in the West)," the article states.
It is noted that Russia most often purchases spare parts from companies in the United Arab Emirates, China, and Türkiye.
The leader in this regard is the Dubai-based company Ats Heavy Equipment & Machinery. In a little over a year, they made over 700 deliveries to Russia.
Most of the spare parts go to the Aeroflot Group, which includes Aeroflot itself, as well as the companies Rossiya and Pobeda.
Russian beneficiaries of foreign companies
The article reports that the beneficiaries of the company Griffon (UAE), which frequently supplies aircraft parts to Russia, are Irina Horokhovska and Illya Rysev.
Rysev established two companies in Russia, Simplex, and Ameritech, which deal with aviation spare parts supply. Horokhovska worked in Simplex as the head of the logistics department.
Additionally, a Moldovan company called Max Jet Service has been sending aircraft spare parts to Russia since the beginning of the conflict in Ukraine.
The founder of Max Jet Service turned out to be Russian citizen Sergei Ranga. Journalists attempted to obtain a comment from him, but he avoided it.
Aircraft parts are sold by European companies
"Judging from customs data, the Russian airline iFly bought aircraft components from Lithuania's Right Direction Aero, including parts from European and American manufacturers, particularly for Boeing," the report states.
It is noted that the company supplied temperature sensors, toilet bowls, screws, and nuts.
Pavlo Chalapov, the director and owner of Right Direction Aero, assured that he does not make deals with Russia, thoroughly verifies his clients for connections to Russia, and obliges them to sign declarations that they will not resell parts to individuals and companies under sanctions.
Later, Chalapov explained that he sold parts not to the Russian company iFly but to the Kyrgyz company Cargolain.
How Russia manages to procure parts despite sanctions
Large companies like Boeing or Airbus cannot fully control the distribution of their products.
Companies sell as many products as possible to as many clients as possible, and if someone from these clients directly or through an intermediary sells a sanctioned aviation component or microchip to Russia or Iran, they have little chance of finding out about it.
Russia adapts to sanctions against the aviation industry
Reuters recently reported that Russian airlines, from May of the previous year to June 2023, had purchased spare parts worth at least $1.2 billion, bypassing sanctions. This amount couldn't account for all deliveries.
It was also reported that Russia had received engines and parts for Western aircraft worth $171 million through the UAE and China.