Despite Prigozhin's death, the security situation in Europe remains tense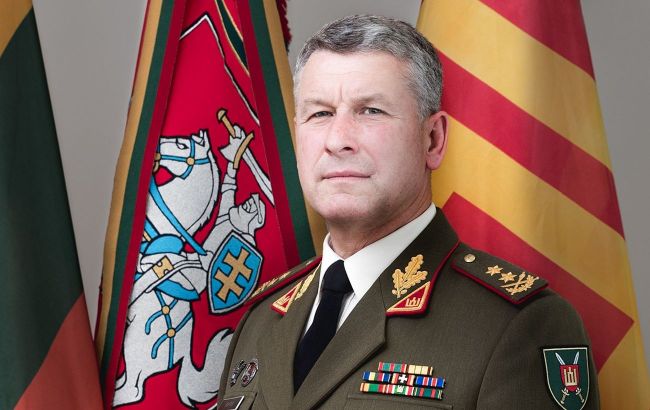 The Commander of the Lithuanian Army, General Valdemaras Rupšys (photo: kariuomene.kam.lt)
Despite the death of the leader of the Private Military Company "Wagner," Yevgeny Prigozhin, the security situation in Europe remains tense, says General Valdemaras Rupšys, the Commander of the Lithuanian Army, according to Delfi.
In response to the question of whether the security situation in Lithuania will change due to Prigozhin's death, Rupšys noted that both in their country and across Europe, the situation remains tense due to the war in Ukraine.
"The intense war in Ukraine is ongoing, and it appears that it will continue," he stated.
Rupšys emphasized that despite the challenging security situation, Lithuania must continue to develop its capabilities and be prepared to deter Russia.
"The security situation is indeed tense, but we must look at what lies ahead, focus on the development of our capabilities, how to rebuild capabilities, and be prepared to deter Russia and, if necessary, defend ourselves," he added.
The threat from "Wagner"
After the failed revolt of Prigozhin and the effective expulsion of the "Wagner militants" to Belarus, the mercenaries began to pose a threat to neighboring European countries. The Main Intelligence Directorate (GUR) of the Ministry of Defense of Ukraine considered provocations to be one of the main tasks of the militants, a view shared by Poland and Lithuania.
Recently, a plane with Prigozhin on board crashed in Russia - today, the Investigative Committee of the Russian Federation supposedly confirmed his death. However, according to the self-proclaimed Belarusian dictator Alexander Lukashenko, the mercenaries will remain in Belarus.