Denmark considers blocking Russian oil tankers' access to markets - FT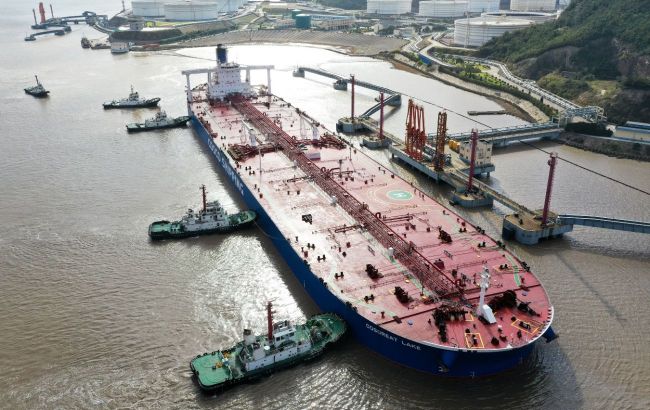 Photo: Denmark to block Russian oil tankers (Getty Images)
The West is studying new methods of introducing a price cap on Russian oil. Under new European Union plans, Denmark will be tasked with inspecting and potentially blocking Russian oil tankers passing through its waters, Financial Times reports.
The G7 countries, the European Union, and Australia last December imposed a $60-a-barrel limit on Russian oil exports by sea because of the invasion of Ukraine, but rising global oil prices this year have meant that most of the Russian oil is sold above the ceiling
Under the plan, Denmark will monitor tankers transiting the Danish straits without Western insurance.
According to the FT, all Russian oil transported via the Baltic Sea, or about 60% of total maritime exports, crosses the Danish Straits on its way to international markets.
Price ceiling
Earlier, US Treasury Secretary Janet Yellen said that Washington was preparing to take tough measures for violating the established price ceiling for Russian oil.
According to Reuters, the US Treasury has requested shipping companies from 30 countries to provide information on approximately a hundred vessels suspected of transporting Russian oil above the price ceiling.
According to the IEA, due to the general decline in world oil prices, the weighted average price of Russian oil fell to $80.66 per barrel in October. However, it is still well above the $60 limit set by the G7.
In October, Moscow received 18.34 billion dollars from the export of crude oil and petroleum products. Russia's monthly revenues from oil sales abroad remain near their highest level since October 2022.