Deliberate, stable, relentless: Spokesperson of Eastern Military Goup about counteroffensive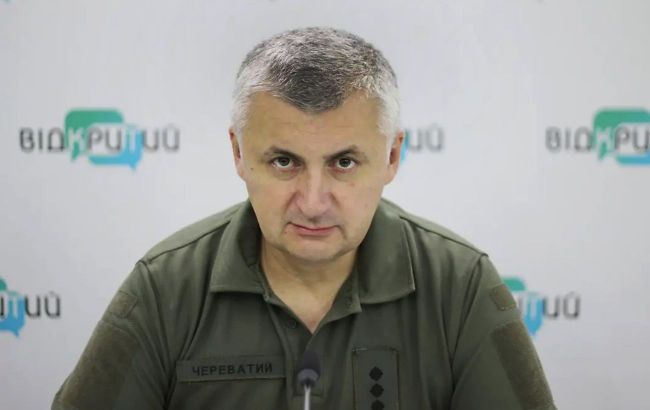 Spokesperson of the Eastern Military Goup, Serhii Cherevatyi (Photo: facebook.com/sergiycerevatyy)
The defense forces are gradually and steadily advancing and gradually pushing back the enemy, using tactical innovation near Bakhmut. They manage to do so despite the significant advantages the occupiers have in terms of weaponry and personnel numbers, according to an interview of the spokesperson of the Eastern Military Group, Serhii Cherevatyi, for Ukrainian TV.
"We are maximizing the use of maneuvers and encirclement. We are employing various tactical innovations to advance steadily and confidently with minimal casualties to our personnel," he said.
According to him, the process of counteroffensive is deliberate, stable, but relentless. This allows the Ukrainian Armed Forces to gradually push back the occupiers from Ukrainian territory.
"Therefore, every day we liberate hundreds of meters, every week - kilometers of our land, and in due time, it will be tens of kilometers," he emphasized.
Situation near Bakhmut
Ukrainian military forces have been conducting a counteroffensive on multiple fronts since the beginning of summer.
Their successful advancement is particularly notable in the Bakhmut direction. Our defenders are advancing north and south of the city. They have already taken dominant heights near Bakhmut.
As a result, Russian occupiers have found themselves in a trap, as the entire settlement is under the fire control of the Ukrainian Armed Forces.
According to the commander of the Ground Forces of the Ukrainian Armed Forces, Oleksandr Syrskii, all conditions have been created to recapture Bakhmut.