Defense Ministry official arrested in the Netherlands for selling aircraft parts to Russia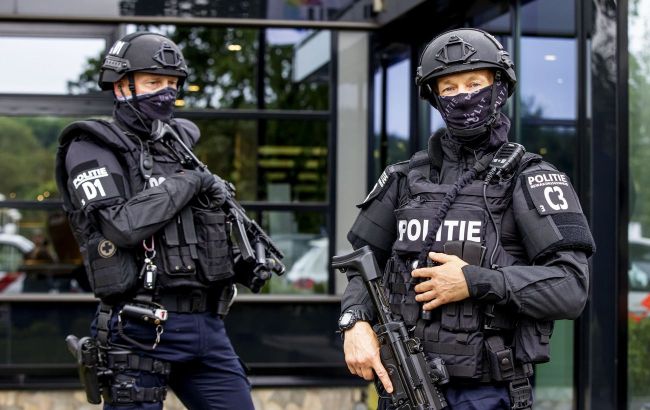 Dutch police (Getty Images)
In the Netherlands, a government official from the Ministry of Defense has been arrested and accused of exporting aviation parts to Russia through third countries, in violation of EU sanctions, according to Euractiv.
"Investigative information led to a search of the residence and arrest of a 48-year-old man from Arnhem on August 30. He is also suspected of circumventing sanctions legislation through his companies by exporting aircraft parts to Russia," the Dutch Fiscal Information and Investigation Service said.
The arrested individual is employed by the country's Ministry of Defense. During the search at his residence, law enforcement officials confiscated documents, digital storage devices, and ammunition.
Additionally, his 53-year-old accomplice who provided necessary information to the investigators to track down the Ministry of Defense official was taken into custody a day before.
Both men are accused of exporting spare parts to Russia through third countries after the start of the full-scale war in Ukraine and the imposition of EU sanctions in February of the previous year.
EU sanctions against Russia
The European Union has imposed sanctions against Russia for violating the territorial integrity of Ukraine since 2014, when the Kremlin occupied Crimea and parts of the Donetsk and Luhansk regions.
These restrictive measures were significantly expanded in 2022 after Russia launched a full-scale invasion of Ukraine. Sanctions include a ban on the import of Russian oil, disconnecting a number of Russian banks from the SWIFT system, and a substantial amount of export restrictions.
Since the beginning of the full-scale invasion of Ukraine, the EU has introduced 11 packages of sanctions.
Recently, the European Union extended economic sanctions against Russia, which were imposed in response to aggression in Ukraine. These sanctions will remain in effect for at least another six months.